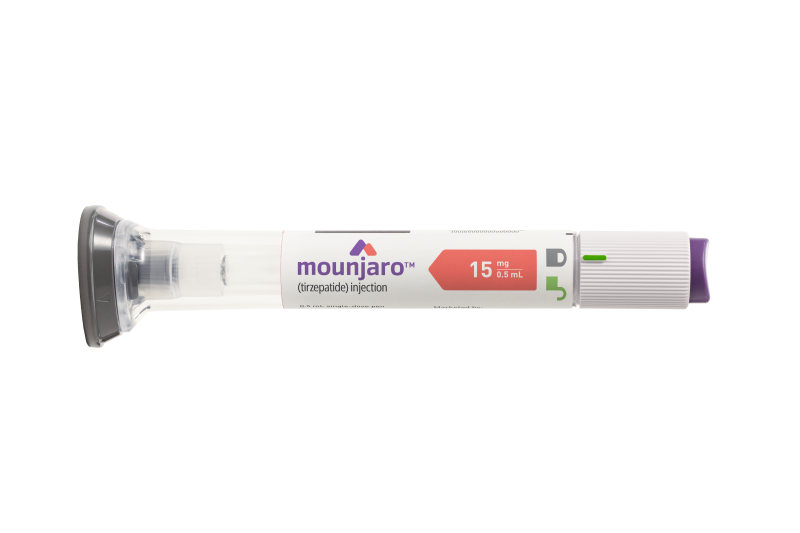 The US Food and Drug Administration (FDA) has granted approval for Eli Lilly and Company's Mounjaro (tirzepatide) injection as an adjunct to diet and exercise to enhance glycemic control in adult patients with type 2 diabetes. 
A single molecule, Mounjaro is a once-weekly glucose-dependent insulinotropic polypeptide (GIP) and glucagon-like peptide-1 (GLP-1) receptor agonist.
Mounjaro will come in six doses, 2.5mg, 5mg, 7.5mg, 10mg, 12.5mg and 15mg and will be offered in an auto-injector pen with a hidden pre-attached needle.
The latest approval is based on findings from the Phase III SURPASS programme, which included active comparators of injectable 1mg semaglutide, insulin glargine and insulin degludec.
The programme analysed the efficacy of 5, 10 and 15mg doses of Mounjaro alone or along with diabetes therapies, including SGLT2 inhibitors, metformin, insulin glargine and sulfonylureas.
Trial data showed that subjects attained average A1C reductions between 1.8% and 2.1% for 5mg Mounjaro and between 1.7% and 2.4% for both 10 and 15mg doses of Mounjaro.
Mean change in body weight was a crucial secondary endpoint in all SURPASS trials even though the treatment is not intended for weight loss.
Subjects who received Mounjaro lost an average of 12lb (5mg) to 25lb (15 mg).
Nausea, diarrhoea, reduced appetite, vomiting, constipation, indigestion and stomach pain were the side effects seen in a minimum of 5% of subjects in the Mounjaro arm.
Furthermore, a boxed warning on thyroid C-cell tumours is included in the labelling for Mounjaro.
Lilly Diabetes president Mike Mason said: "We're not satisfied knowing that half of the more than 30 million Americans living with type 2 diabetes are not reaching their target blood glucose levels.
"We are thrilled to introduce Mounjaro, which represents the first new class of type 2 diabetes medication introduced in almost a decade and embodies our mission to bring innovative new therapies to the diabetes community."
Tirzepatide is being analysed by various regulatory agencies in Europe, Japan and other markets for treating type 2 diabetes.
In February this year, the company's bebtelovimab obtained FDA EUA for the treatment of mild-to-moderate Covid-19.