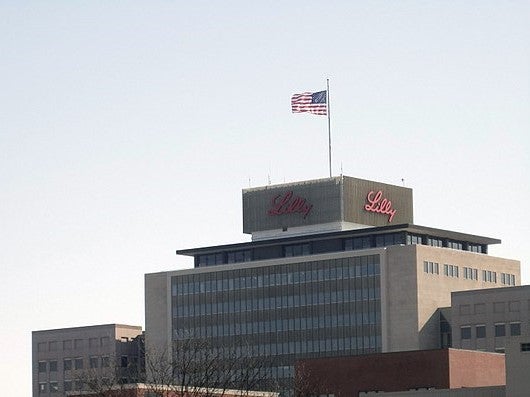 Global pharmaceutical company Eli Lilly has announced top line results for Taltz (ixekizumab) in non-radiographic axial spondyloarthritis (nr-axSpA).
The drug met its primary and secondary endpoints in the Phase III COAST-X study of nr-axSpA patients who are biologic disease-modifying anti-rheumatic drug-naïve.
Taltz demonstrated a statistically significant improvement in the signs and symptoms of the condition, which is measured by a higher proportion of patients achieving Assessment of Spondyloarthritis International Society 40 (ASAS40) response, compared to placebo.
In addition, the drug's safety profile in the COAST-X trial was consistent with previous Phase III studies.
Nr-axSpA is a chronic inflammatory disease that affects that sacroiliac joints and axial skeleton. Although it consists of two patient sub-sets, it is considered to be a single disease.
Lilly Bio-Medicines president Christi Shaw said: "We're encouraged by the results of the COAST-X trial, which support our belief that Taltz could become the first IL-17A antagonist to be approved in the US for people with non-radiographic axSpA.
"The COAST-X data add to the growing body of evidence from our COAST program, which demonstrates that Taltz may work across the axSpA disease spectrum."
COAST programme clinical investigator and Oregon Health & Science University professor of medicine Atul Deodhar said: "Non-radiographic axSpA is a challenging diagnosis that is not only missed in clinics, but also has limited treatment options for physicians to offer patients.
"The COAST-X results offer compelling evidence that Taltz could provide a much-needed new alternative if approved for this patient population."
As a result of this data, Lilly plans to submit applications to regulatory authorities this year; the US Food and Drug Administration (FDA) is already reviewing Lilly's approval application for this indication.
Taltz, which is a monoclonal antibody that selectively binds with interleukin 17A (IL-17A) cytokine involved in normal inflammatory and immune responses, was approved by FDA for plaque psoriasis in 2016 and for psoriatic arthritis in 2017.
It is also approved for these same two indications in the European Union.