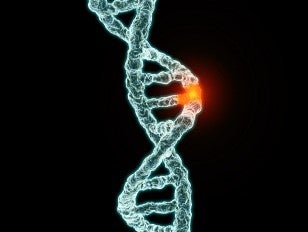 AstraZeneca and Merck have announced that Lynparza (olaparib) demonstrated significant improvement in progression-free survival (PFS), compared to placebo, in germline BRCA-mutated metastatic .adenocarcinoma of the pancreas.
In the Phase III POLO trial, researches only studied patients whose disease had not progressed following platinum-based chemotherapy, which is the current the standard of care. Lynparza improved time without disease progression by a median of 7.4 months, compared to 3.8 months for the placebo group.
In addition, more than twice as many patients showed no disease progression at one year and two years. The proportion of the Lynparza group without progression at one year was 34%, compared to 15% of the placebo group. After two years, 22% of patients given Lynparza and 10% given placebo experienced no disease progression.
AstraZeneca executive vice-president of oncology R&D José Baselga said: "From as early as six months after initiation, more than twice as many patients taking Lynparza lived without progression of their disease compared to those on placebo and we are now working with regulatory authorities to bring Lynparza to patients as quickly as possible."
Lynparza is a first-in-class PARP inhibitor, which works by blocking DNA damage response to tumours or cells with a deficiency in homologous recombination repair, including BRCA1 or BRCA2 mutations.
The drug has been approved for a range of indications in advanced ovarian cancer and metastatic breast cancer linked with BRCA mutations. These include platinum-sensitive relapsed ovarian cancer regardless of BRCA status and germline BRCA-mutated HER2 negative metastatic breast cancer previously treated with chemotherapy.
AstraZeneca claims this makes Lynparza the first PARP inhibitor to demonstrate benefit in three different cancer types.
Co-principal investigator of the trial and University of Chicago professor of medicine Hedy L. Kindler said: "Despite efforts to identify therapies, targeted or combination treatments to improve patient outcomes, pancreatic cancer remains an area of high unmet need.
"The results of the POLO trial may open the door to a new era of personalised, biomarker-led care in metastatic pancreatic cancer and reinforces the importance of knowing BRCA status at diagnosis."
The POLO trial results were presented at the 2019 American Society of Clinical Oncology conference in Chicago and published in the New England Journal of Medicine.
AstraZeneca and Merck have been collaborating to co-develop and co-commercialise Lynparza, as well as other oncology assets, since 2017.