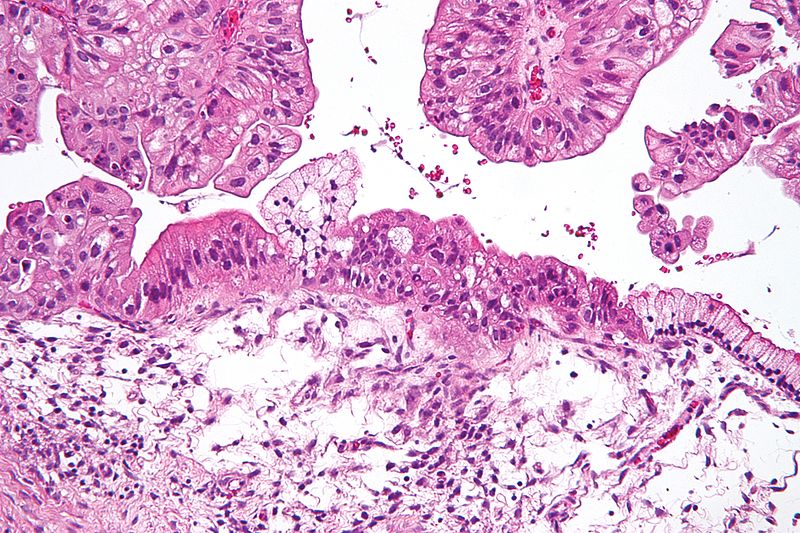 AstraZeneca and Merck have secured approval from the European Commission (EC) for its Lynparza (olaparib) drug.
The EC granted approval for Lynparza as a first-line maintenance treatment for women with BRCA-mutated advanced ovarian cancer. The decision was based on data gathered from the pivotal Phase III SOLO-1 trial, which tested the drug as a maintenance monotherapy compared with placebo in BRCAm patients.
Merck research laboratories chief medical officer, senior vice-president and global clinical development head Roy Baynes said: "In SOLO-1, Lynparza demonstrated clinically meaningful results with a 70% reduction in the risk of disease progression or death in the first-line maintenance treatment of patients with BRCAm advanced ovarian cancer.
"Merck and AstraZeneca are committed to improving outcomes for people with cancer and we will work to bring this new option to women in the EU, many of whom have historically poor outcomes, as quickly as possible."
AstraZeneca notes that this is the third indication for Lynparza in the EU; advanced, mutated high-grade epithelial ovarian, fallopian tube or primary peritoneal cancer
The Phase III, randomised, double-blinded, placebo controlled, multi-centre SOLO-1 trial evaluated the efficacy and safety of Lynparza tablets as a maintenance monotherapy compared with placebo.
As part of the trial, a total of 391 patients were randomised 2:1 to receive Lynparza or placebo for up to two years or until disease progression.
The companies are currently exploring additional trials in ovarian cancer, including the ongoing Phase III PAOLA-1 trial, which is evaluating Lynparza in combination with bevacizumab for women with newly diagnosed, advanced, stage IIIB-IV, high-grade serous or endometrioid ovarian cancer.
Under its agreement with Merck, AstraZeneca is eligible to receive $30m as ongoing collaboration revenue.
Additional reporting by Allie Nawrat: 
Lynparza has also been approved for the same indication, first line maintenance treatment for BRCAm ovarian cancer, in Japan, based upon data from the Phase III SOLO-1 trial.
In this study, Lynparza significantly improved progression-free survival in advanced BRCAm ovarian cancer patients who were in complete or partial response after undergoing first-line platinum-based chemotherapy.
AstraZeneca-Merck's drug is the first and only PARP inhibitor to be approved in Japan.