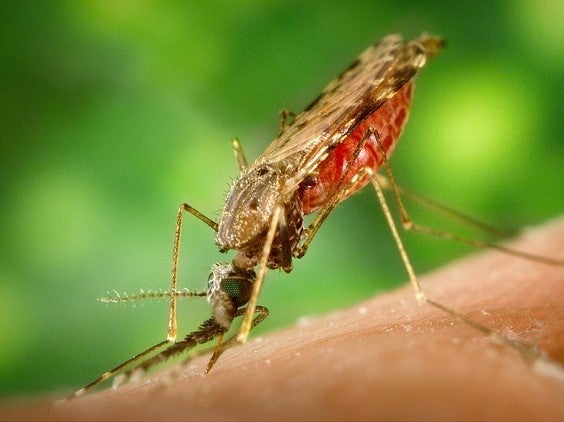 The European and Developing Countries Clinical Trials Partnership (EDCTP) has granted €21.9m to the PAMAfrica research consortium.
Medicines for Malaria Venture (MMV), Novartis and other partners in the consortium, which include seven leading academic institutions in Europe and Africa, will match the EDCTP's funding, bringing the total to almost €44m.
The money will be used to develop new malaria treatments for at-risk populations, such as babies weighing under 5kg, patients with severe malaria and those with drug-resistant malaria.
The PAMAfrica research consortium plans to conduct three clinical trials. The first will focus on new combinations of drugs, including new chemical classes, which are known to be active against all drug-resistant strains of malaria.
The second will look at developing Novartis's rapid-acting treatment for severe malaria cipargamin (KAE609); this study is also being funded by a Wellcome Trust grant.
Finally, the third trial will investigate a new formulation of Novartis's artemether-lumefantrine in newborn children weighing less than 5kg or are malnourished.
PAMAfrica coordinator and MMV chief scientific officer Dr Timothy Wells said: "All three of these research projects address areas of urgent need in malaria treatment.
"Antimalarial drug resistance, originally seen in Southeast Asia, is being reported in Africa and may threaten current treatments. It is important to have new therapies that are active against this emerging threat of resistance.
"The work on newborn infants and in severe malaria is groundbreaking in bringing medicines to this neglected group."
Novartis global malaria programme head Caroline Boulton added: "New antimalarials are urgently needed to tackle rising parasite resistance to current therapies. In response, Novartis has committed to advance research and development of a number of next-generation antimalarial treatments.
"Partnerships play a critical role in helping to bring these novel agents forward and we sincerely appreciate the crucial support of EDCTP to this process."
These trials will be carried out in Africa with some of the almost €44m in funding being used to help to build Africa's clinical capacity, bringing it in line with international ICH-GCP regulatory standards, as well as train scientists in the region to carry out clinical research.
EDCTP executive director Dr Michael Makanga commented: "Malaria continues needlessly to take 405,000 lives a year and must remain a global and national priority in endemic countries.
"We hope our funding for PAMAfrica will contribute to the development of successful new treatments that will support malaria eradication, while supporting the development of African research capacity."
Wells added: "Thanks to this critical support from EDCTP we are not only able to bring together the necessary African and European expertise to conduct these projects to address unmet needs, but in doing so, we are also able to support the training and development of the next-generation of leaders in clinical malaria research in Africa."