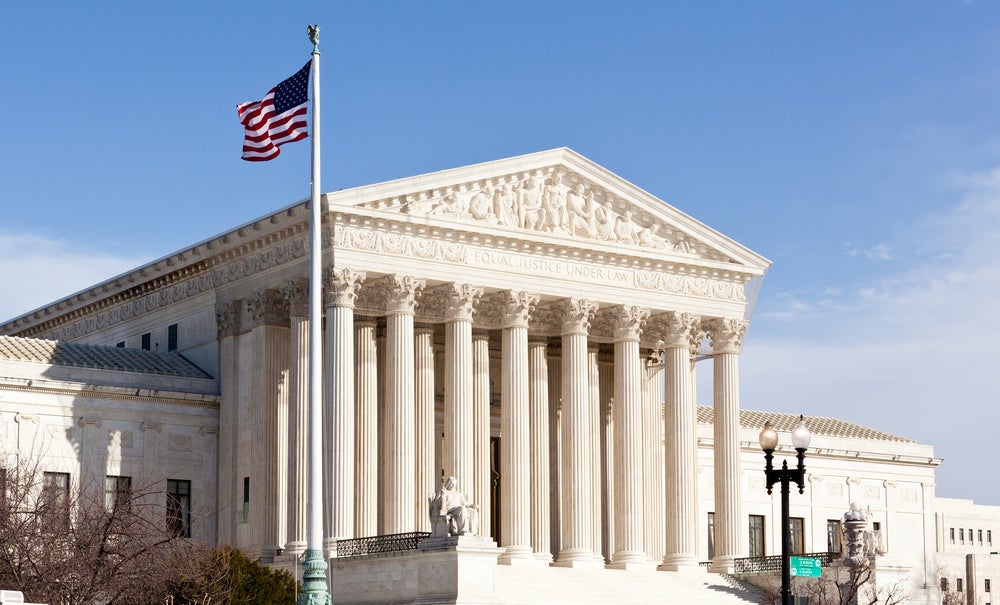 The US Senate failed to pass the Women's Health Protection Act, a bill championed by the Democrats to make access to abortion a federal right, on 11 May. The vote happened after a draft opinion suggesting the Supreme Court will overturn the constitutional right to abortion, was leaked last week.
Several states have already set up trigger laws that would immediately ban or severely limit abortion, including medication abortion, says Elisa Wells, a co-founder of Plan C, an information campaign offering guidance on how to access abortion pills by mail in the US.
Medication or medical abortion involves the use of two drugs, colloquially called abortion pills, to end a pregnancy and can be undertaken without a medical professional. The medication comes in a combination kit consisting of two drugs; mifepristone and misoprostol. Mifepristone is a pill that blocks progesterone which is needed for the development of a pregnancy. While sold under the brand Mifeprex in the US and manufactured by Danco Laboratories, the FDA also approved a generic version of this drug produced by GenBioPro in 2019. Misoprostol, sold as Cytotec, is a prostaglandin that causes the uterus to contract and expel its contents. Misoprostol is indicated for use a day or two after consuming mifepristone, and is usually taken by placing the pills inside the cheeks allowing them to dissolve.
Mifepristone was approved by the FDA in 2000 for the medical termination of intrauterine pregnancy through 70 days of gestation, but with a Risk Evaluation and Mitigation Strategy (REMS) drug safety program. REMS is applied to drugs that are thought to have safety concerns. Wells contends that this was a political decision since the safety of the drug was known from its usage in Europe. The United Kingdom legalised home-use of early medical abortion pills in England in 2018 after similar regulations in Scotland and Wales were enacted the previous year.
In the US, those seeking to terminate the pregnancy can access this medication through mainstream medical routes or telehealth apps where a patient's eligibility is assessed by a clinician or through an online form, explains Wells. Still, in some states, the presence of a clinician is required when the medication is administered. Moreover, as per a Kaiser Family Foundation analysis, Missouri, Arizona, Arkansas, Louisiana, Texas and West Virginia have an outright ban on using telehealth services to access abortion pills.
One of the original REMS stipulations prohibited mifepristone from being dispensed through pharmacies. But, on 16 December 2021, the FDA updated its guidance and removed the limitation that required mifepristone to be dispensed only in clinics and medical settings in-person, but added this should be done by certified pharmacies. This paved the way for the pills to be mailed in states where the law allowed that.
In order to access these drugs, some people use Aidaccess.org, a Europe-based nonprofit, while others set up a virtual mailbox in a state that allows abortion medication to be prescribed through telemedicine, and then forward the medication to their home.
While the drug combination is approved for use up to 10 weeks from the first day of the last menstrual cycle, it is commonly prescribed off-label for up to 11 weeks. Depending on the state, the pricing can vary from $600 to $800 if the medication is sought through mainstream medical care, while the cost via telemedicine services start from $150.
If the Supreme Court overturns the historic Roe v. Wade decision, thereby allowing states to decide their own laws regarding abortion, Wells expects people to travel to other areas in the country where obtaining the medication or procedure is allowed. However, those service providers might be overwhelmed by the amount of people seeking help. She notes that these restrictions will disproportionately affect people who are already marginalized in society as traveling will imply additional economical and social costs.
There are no laws prohibiting the access to abortion pills in most states, however Wells highlights that there have been cases of people getting criminalized for self-managing the end of pregnancy. Last month, a Texas woman was charged with murder for a self-managed abortion but was released a few days later after the charges were dropped. When people have to evaluate such decisions, they are thinking not just about the legal risks with abortion, but also the health, social and economic risks for carrying a pregnancy, says Wells.