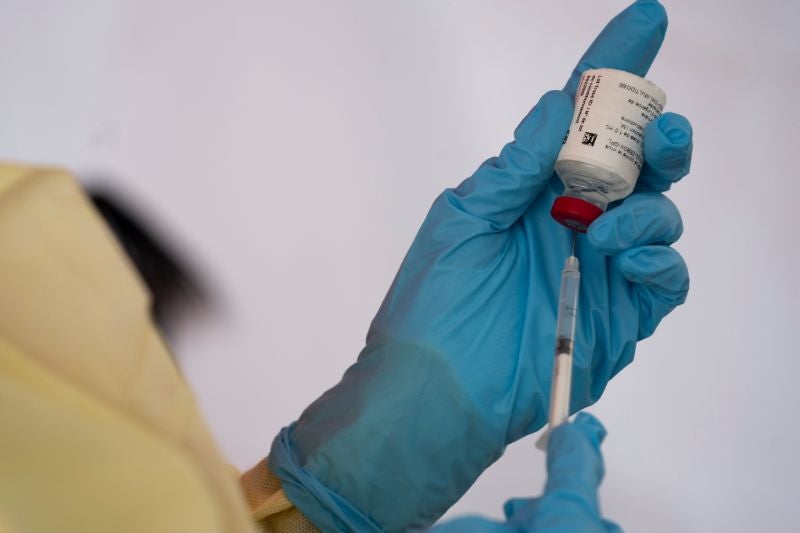 Merck has received a recommendation from the European Medicines Agency (EMA)'s Committee for Medicinal Products for Human Use (CHMP) for its V920 Ebola Zaire vaccine (rVSVΔG-ZEBOV-GP, live).
The recommendation will be considered by the European Commission to grant marketing authorisation of the vaccine as Ervebo for active immunisation against Ebola Virus Disease (EVD) by Zaire Ebola virus in individuals aged 18 years and above.
The Public Health Agency of Canada's National Microbiology Laboratory initially developed the vaccine, licensing the product to NewLink Genetics.
Merck licensed V920 from NewLink Genetics in 2014 and has since formed various alliances to develop the vaccine.
Merck research laboratories president Dr Roger Perlmutter said: "This positive opinion from CHMP represents important progress towards licensure of a vaccine to provide protection from Ebola virus disease to people in areas affected by the Ebola Zaire virus.
"Our top priority is the achievement of registration of our German Ervebo manufacturing site so that licensed supply can be used to support global public health preparedness."
The Ebola Zaire vaccine secured a breakthrough therapy designation in the US and priority medicines status in Europe in 2016. The US Food and Drug Administration (FDA) agreed to review a biologics licence application for V920 in September.
Furthermore, Merck submitted applications to the World Health Organization (WHO) for prequalification status and African health agencies.
Merck's vaccine has been used to vaccinate more than 236,000 people during the ongoing Ebola outbreak in the Democratic Republic of the Congo.
WHO director-general Dr Tedros Adhanom Ghebreyesus said: "This vaccine has already saved many lives in the current Ebola outbreak and the decision by European regulator will help it to eventually save many more."