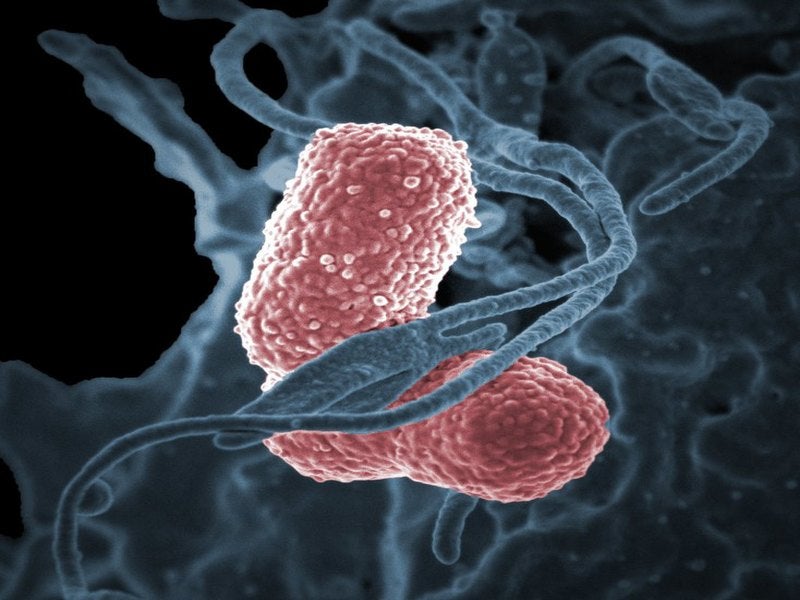 The US Food and Drug Administration (FDA) has approved Merck's antibiotic Zerbaxa to treat hospital-acquired bacterial pneumonia and ventilator-associated bacterial pneumonia (HABP/VABP) in patients aged 18 years and above.
Zerbaxa is made of cephalosporin antibacterial therapeutic ceftolozane sulfate and the beta-lactamase inhibitor tazobactam sodium. It was first approved by the FDA in 2014 for complicated intra-abdominal and urinary tract infections
The drug can be used for HABP/VABP caused by bacteria such as enterobacter cloacae, escherichia coli, haemophilus influenzae and klebsiella oxytoca. Other susceptible specimens include klebsiella pneumoniae, proteus mirabilis, pseudomonas aeruginosa and serratia marcescens.
To address the risk of drug resistance, Merck's antibiotic is indicated for infections that are known or strongly suspected to be caused by specific bacteria.
Merck Research Laboratories chief medical officer Roy Baynes said: "This approval reflects Merck's long-standing commitment to helping alleviate the burden of infectious diseases, including serious infections caused by gram-negative pathogens."
The FDA's approval comes after a review of a supplemental new drug application (sNDA), which included data from a pivotal Phase III ASPECT-NP clinical trial performed in 726 adult patients.
ASPECT-NP compared 3g Zerbaxa given intravenously every eight hours to 1g meropenem over eight to 14 days. During the study, efficacy was measured as all-cause mortality at day 28 or clinical cure.
Zerbaxa was found to be non-inferior to meropenem for 28-day all-cause mortality and for clinical response at the test-of-cure visit, which occurs 7-14 days following the end of treatment.
The most common Zerbaxa-related adverse reactions in the trial were elevated liver enzyme levels, renal impairment or failure, and diarrhoea.
Zerbaxa is contraindicated for patients that have serious hypersensitivity to its components or other members of the beta-lactam class of antibacterials.
The FDA principal deputy commissioner Amy Abernethy said: "Hospital-acquired and ventilator-associated bacterial pneumonia are serious infections that can result in death in some patients.
"New therapies to treat these infections are important to meet patient needs because of increasing antimicrobial resistance.
The US Centers for Disease Control and Prevention data shows that HABP and VABP are currently the second most common type of hospital-acquired infection in the US.