Merck (MSD) has entered a research collaboration with the Institute for Systems Biology (ISB) to study molecular mechanisms of SARS-CoV-2 and Covid-19 infection.
The partners aim to identify targets for drugs and vaccines against Covid-19. Findings from the research will be accessible to the scientific and biomedical community.
As part of the project, ISB, the Swedish Medical Center, and a consortium of research organisations and biomedical companies will test blood samples and nasal swabs.
The samples and swabs will be obtained at different time points from Covid-19 patients at the Swedish Medical Center.
Proteomic, metabolomics, transcriptomic and genetic approaches will be used to analyse blood samples for Covid-19's effect on various organs.
The analysis could also enable detection of potential biomarkers that could predict the risk of severe Covid-19, added Merck.
Also, samples will be tested to create an immune response profile, including quantitative changes in immune cells after infection, as well as characterisation of neutralising antibodies in samples from recovered patients.
These findings could help inform vaccine design and antibody treatment.
Under the alliance, Merck will provide research funding and also collaborate with ISB researchers to characterise targets for potential Covid-19 drugs and vaccine development.
Initially, the study will test samples from 200 patients with the potential to expand to 300.
Additional research collaborators for the study are Adaptive Biotechnologies, Stanford University, Isoplexis, Metabolon, Nanostring, Bloodworks Northwest, Providence Molecular Genomics Laboratory, 10x Genomics, Olink and Scisco Genetics.
Merck Research Laboratories president Dr Roger Perlmutter said: "Understanding the molecular characteristics of SARS-CoV-2 infection, and of the immune response to this virus, is essential to the development of effective interventions.
"We are eager to advance this work with ISB and to share our findings with the broader scientific community. Interdicting the Covid-19 pandemic presents a daunting global health challenge, demanding unprecedented collaboration across the international scientific and medical communities to which we are proud to contribute."
Merck also signed an agreement with the US Biomedical Advanced Research and Development Authority (BARDA) for funding support for this research.
Free Whitepaper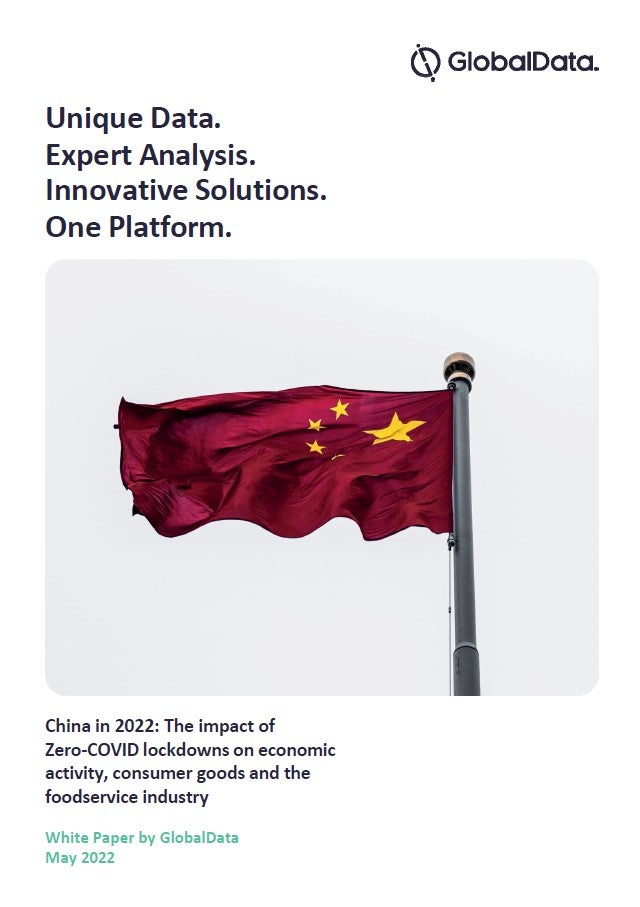 What is the impact of China's Zero-COVID lockdowns on economic activity, consumer goods and the foodservice industry?
While wanting to protect the country from being overwhelmed by Omicron, China's adherence to a Zero-COVID policy is resulting in a significant economic downturn. COVID outbreaks in Shanghai, Beijing and many other Chinese cities will impact 2022's economic growth as consumers and businesses experience rolling lockdowns, leading to a slowdown in domestic and international supply chains. China's Zero-COVID policy is having a demonstrable impact on consumer-facing industries. Access GlobalData's new whitepaper, 
China in 2022: the impact of China's Zero-COVID lockdowns on economic activity, consumer goods and the foodservice industry
, to examine the current situation in Shanghai and other cities in China, to better understand the worst-affected industry sectors, foodservice in particular, and to explore potential growth opportunities as China recovers. The white paper covers:
Which multinational companies have been affected?
What is the effect of lockdowns on foodservice?
What is the effect of lockdowns on Chinese ports?
Spotlight on Shanghai: what is the situation there?
How have Chinese consumers reacted?
How might the Chinese government react?
What are the potential growth opportunities?
by GlobalData