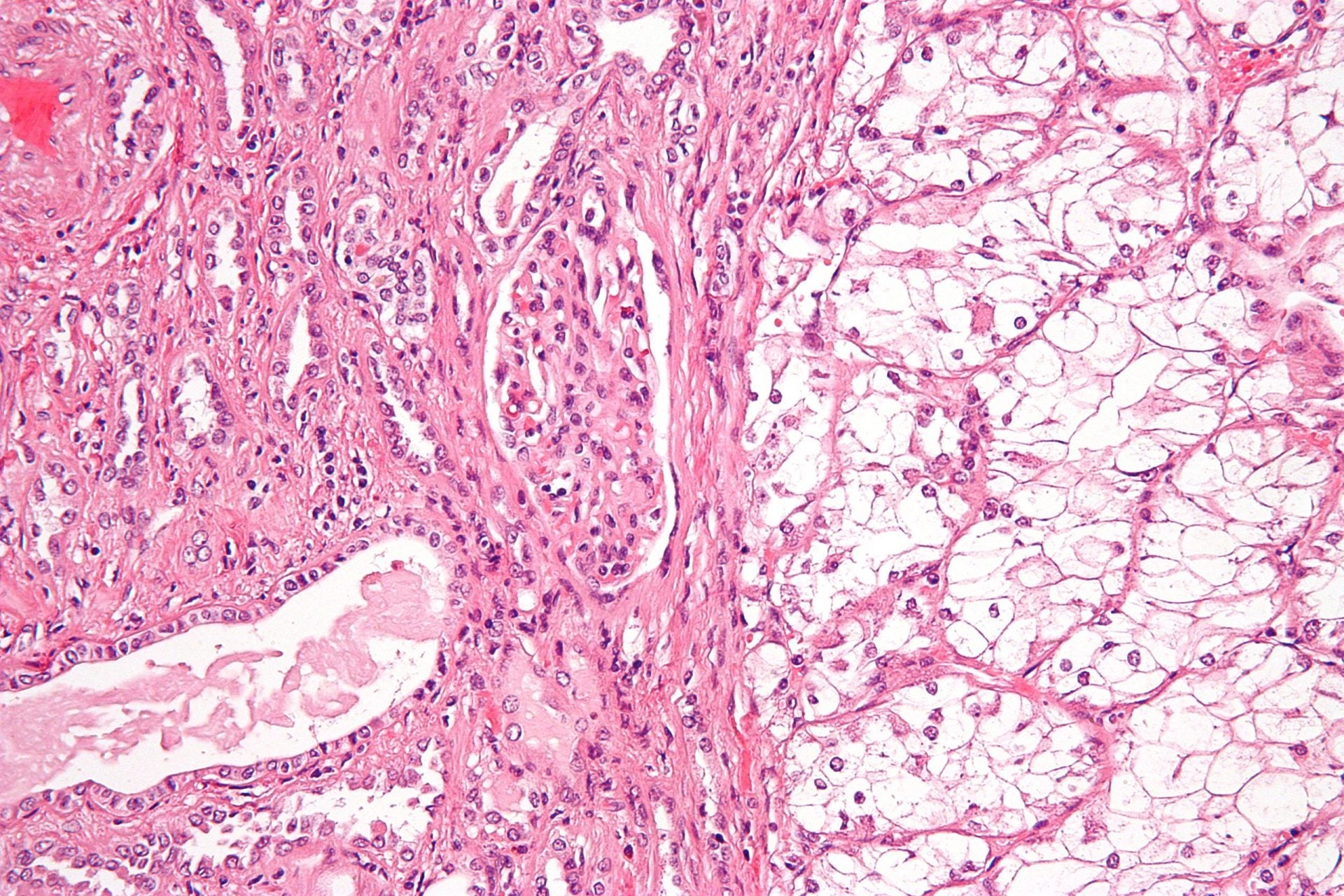 The US Food and Drug Administration (FDA) has granted priority review to Merck's (MSD) new supplemental biologics license application (sBLA) for Keytruda (pembrolizumab) as adjuvant therapy to treat renal cell carcinoma (RCC) patients.
A humanised monoclonal antibody, Keytruda hinders the interaction between programmed death receptor-1 (PD-1) and its ligands, PD-L1 and PD-L2, to trigger T lymphocytes that could impact tumour cells and healthy cells.
The anti-PD-1 treatment boosts the immune system's ability to find and fight tumour cells.
Keytruda is intended for RCC patients who are at intermediate-high or high recurrence risk after surgical removal of a kidney, called nephrectomy, or following nephrectomy and metastatic lesion resection.
The sBLA application is based on results from the randomised, double-blind Phase III KEYNOTE-564 clinical trial of Keytruda monotherapy for the adjuvant treatment of RCC patients.
The trial involved 994 subjects who randomly received either intravenous (IV) Keytruda 200mg on the first day of each three-week cycle for up to 17 cycles or placebo.
Disease-free survival (DFS) was the trial's primary goal while the secondary goals included overall survival and safety.
Data from the trial showed that Keytruda provided statistically significant and clinically meaningful enhancement in DFS versus placebo.
The FDA is set to provide a regulatory decision on the sBLA by 10 December.
Merck Research Laboratories clinical research vice-president Dr Scot Ebbinghaus said: "The acceptance of our application demonstrates the progress we are making in earlier lines and earlier stages of certain cancers across our oncology portfolio.
"We look forward to working with the FDA towards the goal of bringing the first adjuvant immunotherapy option to appropriate patients with renal cell carcinoma in the US."
Keytruda is presently approved for use, along with axitinib, in the US, Europe and Japan as the first-line therapy for advanced RCC patients.
Merck reported, last week, that Keytruda met the primary goal of recurrence-free survival (RFS) as adjuvant therapy in the Phase III KEYNOTE-716 trial for surgically resected high-risk stage II melanoma patients.