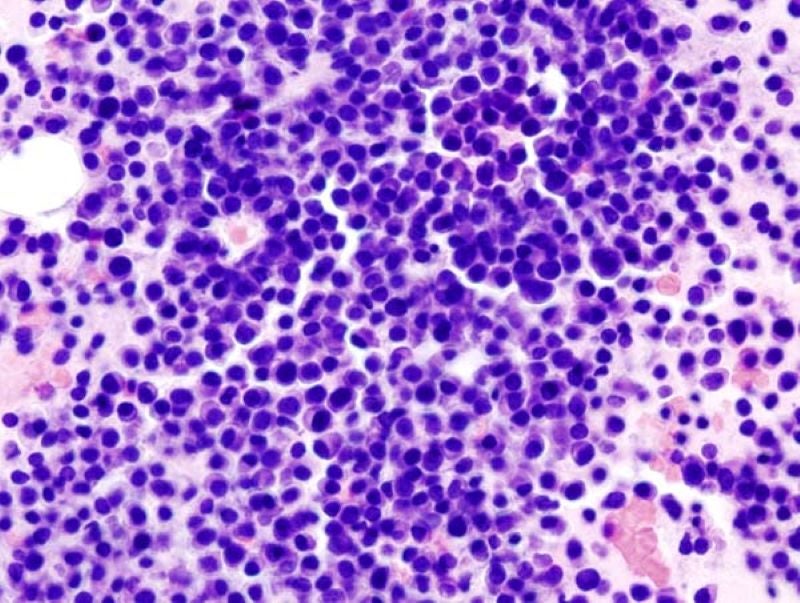 The UK Medicines and Healthcare products Regulatory Agency (MHRA) has granted marketing authorisation for Oncopeptides' Pepaxti (melphalan flufenamide; melflufen) along with dexamethasone to treat multiple myeloma patients.
Pepaxti plus dexamethasone is intended to treat adult patients who have received a minimum of three previous lines of treatment.
The combination is indicated for usage in multiple myeloma patients whose disease is refractory to a minimum of one immunomodulatory agent, one proteasome inhibitor and one anti-CD38 monoclonal antibody, and has shown disease progression on or following the last treatment. 
In patients who have had autologous stem cell transplantation earlier, the time to progression should be a minimum of three years following transplantation.
The latest approval is based on the findings from the Phase II HORIZON clinical trial and is backed by results from the controlled, randomised Phase III OCEAN trial.
In the Phase III LIGHTHOUSE trial, melflufen's clinical benefit in patients with multiple myeloma was reported irrespective of their stem-cell transplant status.
Currently, the company is analysing Pepaxti's market access options in the country.
A lipophilic peptide-conjugated alkylating drug, Pepaxti delivers cytotoxic agents into tumour cells. 
In August, the European Commission (EC) granted marketing authorisation for Pepaxti for usage in the EU, Norway, Iceland and Lichtenstein.
Oncopeptides CEO Jakob Lindberg said: "The approval of Pepaxti in the UK is one additional important milestone for Oncopeptides that further validates our science and data. 
"Pepaxti provides clinical benefit to patients with triple class refractory disease. This is very good news for patients with multiple myeloma, whose treatment options ultimately become exhausted."