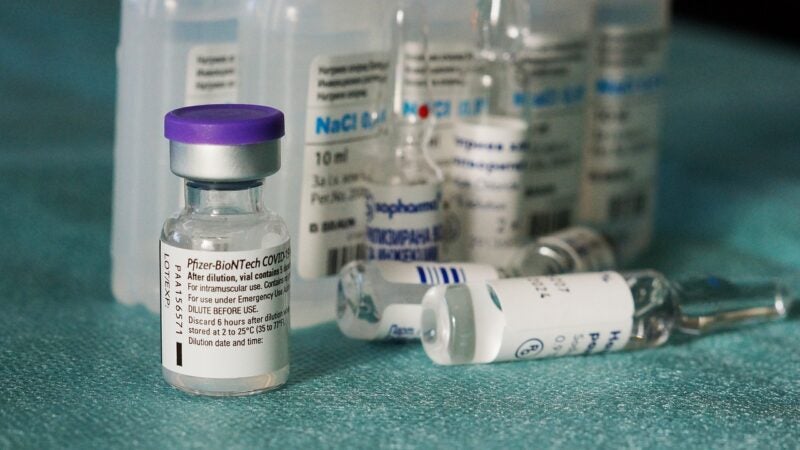 The UK Medicines and Healthcare products Regulatory Agency (MHRA) has approved Pfizer and BioNTech's bivalent Covid-19 booster vaccine that targets the SARS-CoV-2 virus' original strain and the Omicron BA.4 and BA.5 sub-variants.
Indicated for usage as a booster in people aged 12 years and older, the modified vaccine is the second bivalent shot of the companies to obtain approval in the region.
Each booster dosage contains 15μg targeting the original strain of the virus while the other half acts on Omicron (BA.4-5).
The approval came after the vaccine was found to satisfy the standards of safety, quality and effectiveness of the medicines regulator in the UK.
Based on all data available on the original Pfizer/BioNTech Covid-19 vaccine and its adapted vaccines, the MHRA granted the approval.
This comprises wide-ranging data on the safety and effectiveness of the initial vaccine, clinical findings from the bivalent original/omicron BA.1 vaccine as well as the safety results from a clinical trial underway.
According to these data, the common side effects reported with the new bivalent vaccine were similar to those observed for other vaccine versions.
Additionally, the side effects were seen to be mild and self-resolving in nature without any new safety concerns detected.
The Commission on Human Medicines (CHM) endorsed the MHRA decision following thorough data analysis.
The regulator also recommended people take their booster vaccine during the UK Autumn booster drive.
In October, Health Canada granted approval for Pfizer Canada and BioNTech's bivalent Covid-19 vaccine, Comirnaty, as a 30μg booster shot for usage in people aged 12 years and above.