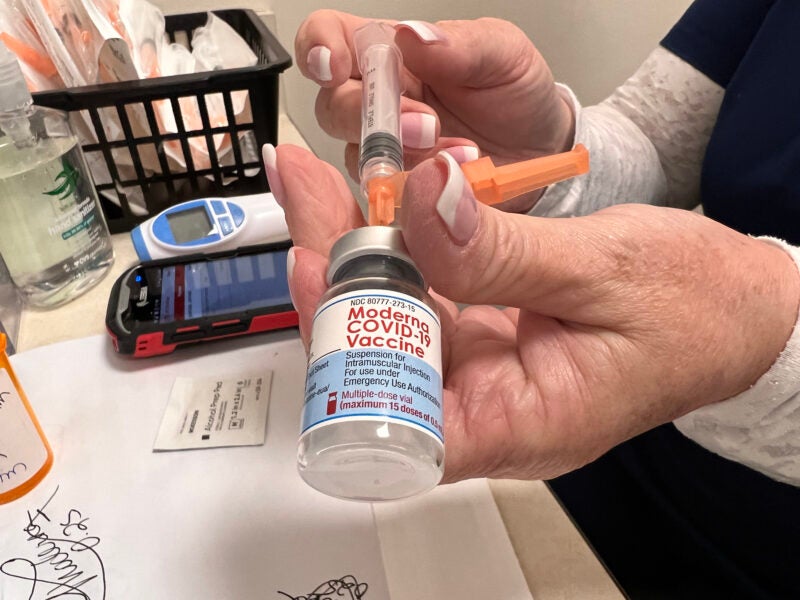 Moderna has obtained temporary authorisation from Swissmedic for its Omicron-targeting bivalent booster vaccine for Covid-19, Spikevax Bivalent Original/Omicron (mRNA-1273.214), for individuals aged 18 years and above. 
The vaccine is indicated for active immunisation for the prevention of Covid-19.
It comprises 25µg mRNA-1273 (Spikevax) and 25µg of a vaccine candidate that acts on the Omicron variant of concern (BA.1).
The approval is based on findings from the Phase II/III clinical trial of the mRNA-1273.214 vaccine.
According to the study data, the trial met all primary endpoints.
In previously uninfected subjects, the bivalent vaccine showed a greater neutralising antibody response against Omicron (BA.1) versus the 50µg booster dose of Spikevax authorised presently. 
In the trial, mRNA-1273.214 was found to be well tolerated with a reactogenicity and safety profile in line with the booster authorised presently.
With the latest authorisation, Switzerland became one of the first countries globally to approve this next-generation bivalent booster vaccine for Covid-19.
The company is collaborating with Swissmedic and the Government of Switzerland to supply the mRNA-1273.214 vaccine to people in the country by early September this year.
Moderna chief commercial officer Arpa Garay said: "We are delighted to receive authorization from Swissmedic for our next-generation bivalent vaccine, mRNA-1273.214.
"This is another example of Switzerland's continued leadership in helping to end the Covid-19 pandemic.
"Moderna is proud to play a key role in helping to protect the people of Switzerland from the ongoing threat that Covid-19 represents to global public health."
Before this development, the UK Medicines and Healthcare products Regulatory Agency (MHRA) granted conditional authorisation for this vaccine to adults aged 18 years and older.
Cell & Gene Therapy coverage on Pharmaceutical Technology is supported by Cytiva.
Editorial content is independently produced and follows the highest standards of journalistic integrity. Topic sponsors are not involved in the creation of editorial content.