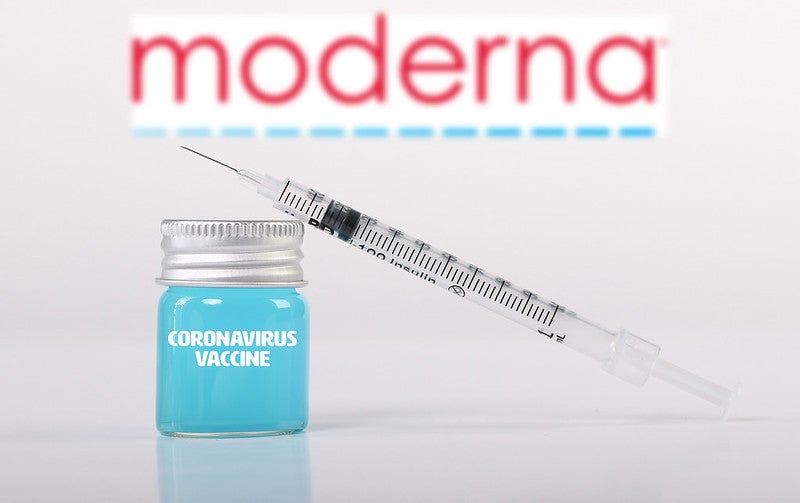 For the three months ending 31 March 2021, the company's total revenue reached $1.9bn, a surge compared to $8m during last year's quarter.
Moderna attributed this revenue growth to commercial sales of its Covid-19 vaccine in the US and initial international sales. The vaccine's 102 million doses were recognised as revenue.
As compared to a net loss of $124m in the first quarter of last year, the company posted a net income of $1.2bn in Q1 2021.
This quarter's costs of sales reached $193m, representing 11% of product sales, including $84m in third-party royalties.
Research and development (R&D) expenses also increased from $115m in Q1 2020 to $401m in Q1 2021. The majority of the R&D expenses were driven by the clinical development of the Covid-19 vaccine and increased headcount.
With advance purchase agreements (APAs) already signed for scheduled delivery, the company predicts $19.2bn in total Covid-19 vaccine sales this year, including those generated in Q1.
The company expects to deliver 200 to 250 million doses in the second quarter of this year. The supply forecast for the year stands at 800 million to one billion doses, with plans to grow the supply to up to three billion doses next year.
Moderna CEO Stéphane Bancel said: "We are now actively engaged in discussions and agreements for 2022 with all of the governments we are currently supplying for 2021.
"On top of that, new partnerships like COVAX for up to 466 million doses in 2022 and discussions with new governments in Asia, Middle East, Africa and Latin America make us believe that our total advance purchase agreements for 2022 should be higher than those in 2021."
The company's forecast comes two days after Pfizer increased the 2021 revenue guidance of its Covid-19 vaccine to $26bn.