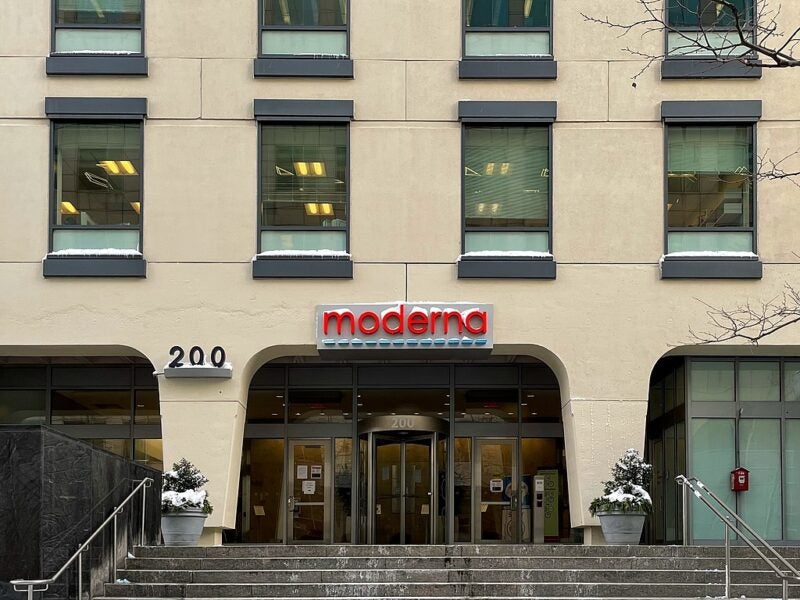 Moderna and Latin American firm Adium Pharma have entered a distribution service agreement, which will aid in the commercialisation of the former's Covid-19 vaccine, Spikevax, in the region.
Under the agreement, the vaccine doses would be distributed in 18 countries including Brazil, Mexico, Colombia and Argentina in Latin America.
Globally, Moderna currently has a commercial presence in 11 countries, namely the UK, the US, Canada, France, Australia, Italy, Japan, Spain, South Korea, Germany and Switzerland.
It had announced strategies to boost its commercial footprint in ten more markets this year.
The markets include Taiwan, Malaysia, Singapore and Hong Kong in the Asia-Pacific region and the Netherlands, Belgium, Norway, Denmark, Sweden and Poland in the European region.
Medison Pharma in Central Eastern Europe and Israel, Zuellig Pharma in the Asia Pacific and Adium Pharma in Latin America have commercial deals with Moderna to distribute its Covid-19 vaccine in 45 countries.
Furthermore, the company entered an agreement with Gavi, the Vaccine Alliance, to deliver up to 650 million doses of the vaccine this year. Some doses were supplied last year.
They cover the 92 Gavi COVAX Advance Market Commitment (AMC) low and middle-income nations.
The vaccine has obtained approval in over 70 markets with 807 million doses supplied globally last year.
In the Latin American region, Moderna has entered bilateral and supranational supply agreements in 15 countries.
Moderna CEO Stéphane Bancel said: "Our new partnership with Adium will help ensure broad access and delivery of our Moderna Covid-19 vaccine to people across Latin America. 
"These partnerships and the expansion of our global commercial footprint position Moderna to play an important role in providing healthcare security against Covid-19 and future vaccine-preventable diseases."
The latest development comes after Moderna announced plans to extend its messenger ribonucleic acid-based products pipeline with three new development programmes.