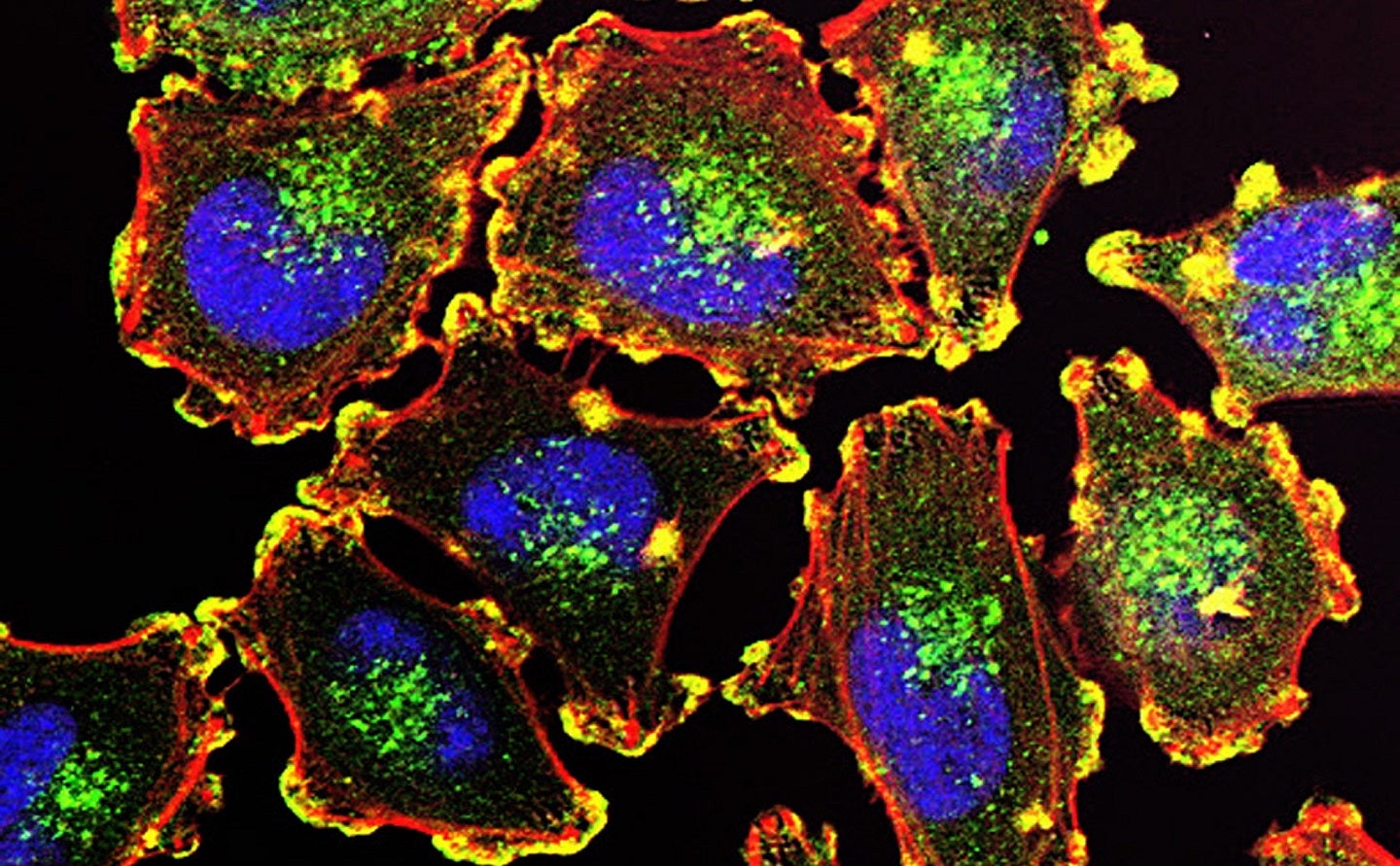 Moderna and Merck (MSD) have announced that the cancer vaccine mRNA-4157/V940 along with Keytruda secured the European Medicines Agency (EMA) Priority Medicines (PRIME) scheme designation for the adjuvant treatment of high-risk stage III/IV melanoma patients after complete resection.
The personalised cancer vaccine (PCV) mRNA-4157/V940 is being jointly developed and commercialised by Moderna and Merck pursuant to the terms of the existing collaboration and license agreement. Keytruda is Merck's anti-PD-1 therapy.
The PRIME scheme designation was granted by the EMA based on positive results obtained from the ongoing Phase IIb randomised, open-label KEYNOTE-942/mRNA-4157-P201 trial that enrolled 157 patients with stage III/IV melanoma.
Moderna president Stephen Hoge said: "Prime scheme designation for mRNA-4157/V940 in combination with Keytruda highlights the potential promise of individualised cancer treatments in a population with limited alternatives.
"There is a high unmet need for therapies in melanoma, as it can be a life-threatening condition where available therapies may not be sufficiently effective in a significant proportion of patients."
mRNA-4157/V940 comprises a single synthetic mRNA coding for up to 34 neoantigens that is designed and produced based on the unique mutational signature of the tumour of the patient.
The Keytruda immunotherapy increases the body's immune system ability to help identify and destroy tumour cells.
EMA runs the PRIME regulatory mechanism that provides support for the development of medicines that target an unmet medical need.
It offers early and proactive support through the mechanism to help optimise the generation of robust data on the benefits and risks of a medicine and accelerate the development and evaluation of medicines applications.
This approach is aimed at helping patients benefit from therapies that may improve their quality of life significantly.
Cell & Gene Therapy coverage on Pharmaceutical Technology is supported by Cytiva.
Editorial content is independently produced and follows the highest standards of journalistic integrity. Topic sponsors are not involved in the creation of editorial content.