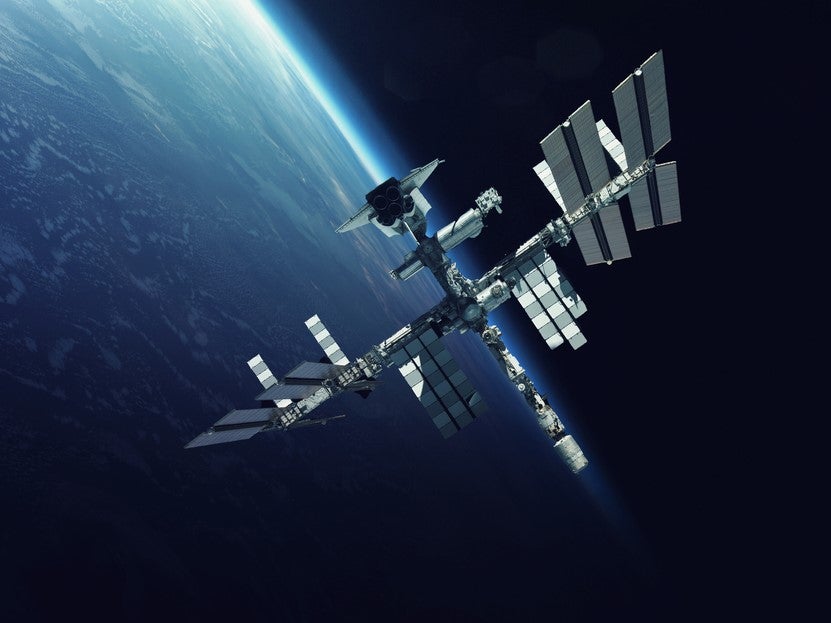 Researchers from NASA's Johnson Space Center have discovered that dormant herpes viruses reactivate during spaceflight, leading to an urgent need to develop counter-measures, including vaccination, to ensure the success of deep-space missions.
Currently only vaccinations are available for varicella-zoster virus (VZV), which causes chickenpox and shingles, but three further varieties of herpes were detected in astronauts tested by the team: herpes simplex virus (HSV), cytomegalovirus (CMV) and Epstein–Barr virus (EBV).
EBV and CMV are responsible for causing glandular fever, while HSV causes oral and genital herpes.
Senior author of the study Dr Satish Mehta said: "Our present focus is on developing targeted treatment regimens for individuals suffering the consequences of viral reactivation."
This is especially important because, as noted by Mehta, "the magnitude, frequency and duration of viral shedding all increase with length of spaceflight," meaning that although only six astronauts developed symptoms in the study, more astronauts could be at risk during deep-space missions to the Moon or Mars.
Based upon analysis of saliva, blood and urine samples collected before, during and following space-flight, of the 89 crew aboard Space Shuttle flights and the 23 on International Space Station missions, 61"shed herpes viruses in their saliva or urine samples."
Mehta added: "These frequencies – as well as the quantity – of viral shedding are markedly higher than in samples from before or after flight, or from matched healthy controls."
He explained: "During spaceflight there is a rise in secretion of stress hormones like cortisol and adrenaline, which are known to suppress the immune system.
"In keeping with this, we find that astronaut's immune cells – particularly those that normally suppress and eliminate viruses – become less effective during spaceflight and sometimes for up to 60 days after." The team found infectious VZV and CMV shed in body fluids up to 30 days following return to earth.
In addition to protecting astronauts during deep-space missions, Mehta argues: "This research has tremendous clinical relevance for patients on Earth too.
"Already, our spaceflight-developed technologies for rapid viral detection in saliva have been employed in clinics and hospitals around the world."
Also, continued virus shedding on return to earth could cause serious risks to immunocompromised or uninfected people, such as new born babies.