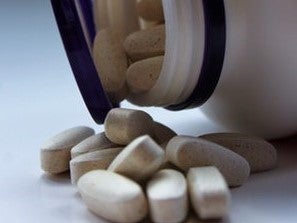 Researchers at Tulane University, US, have developed a new opioid that works quicker than morphine and other opioid painkillers, and does not produce the same pain sensitivity and addiction.
The drug is called ZH853 and it is an engineered variant of the neurochemical endomorphin, which is found naturally in the body.
In pre-clinical studies of rat models after inflammatory pain and pain after surgery, ZH853 was compared to both placebo and morphine.
The drug reduced the time spent in pain, as well as the severity of pain. It also reduced inflammation compared to morphine and in some cases actually acted as an anti-inflammatory compound.
In one rat group, pain lasted for 32 days with no treatment, 46 days after morphine and only 11 days after treatment with ZH853.
Senior study author and Tulane University School of Medicine professor of medicine, pharmacology and neuroscience James Zadina said: "Morphine provoked central nervous system glia to produce pro-inflammatory compounds that increased pain. ZH853 did not have this effect."
Study first author and Tulane neuroscience graduate student Amy Feehan said: "ZH853 diminished the amount of time in pain versus morphine in all tests.
"This was an unexpected and unprecedented finding considering that opioids are known to increase and prolong many types of pain."
In addition, ZH853 was tested for pain sensitivity, a common side effect of morphine. Zadina said: "With ZH853, the underlying pain was eliminated rather than simply masked.
"ZH853 attenuated or blocked two separate processes that contribute to the transition from acute to chronic pain, neuroinflammation and latent sensitization."
As a result, the research paper, which was published in the Journal of Neuroinflammation, concluded: "We now know that chronic use of this compound reduces time spent in a chronic pain state, the opposite of common opioids like morphine, and reduces the risk of LS [latent sensitization], making ZH853 an excellent candidate for clinical development in humans for inflammatory and postoperative pain."
The researchers intend to begin human trials within the next two years.