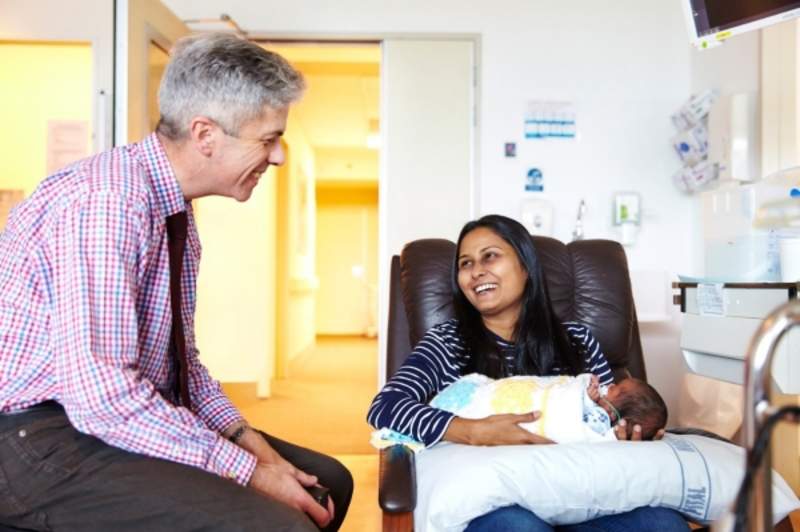 Researchers at the University of Auckland in New Zealand have discovered a new potential treatment for babies whose growth is stunted in the womb due to problems with the placenta.
A research team from the university-based Liggins Institute and the University of Otago injected the insulin-like growth factor-1 (IGF1) into the amniotic fluid.
Carried out in sheep foetuses, the study found that IGF1 enhances growth in late pregnancy and does not impart negative effects on survival rates or health and development in the two weeks after birth.
Liggins Institute director professor Frank Bloomfield said: "Then the next step would be to test this potential treatment in at-risk pregnant women.
"A blood test that could detect a biomarker for foetal well-being would be a huge benefit – simple, non-invasive, quick and inexpensive."
"A treatment that improved growth, presumably through improving placental function as the animals do not show any signs of getting more compromised, would mean that growth-restricted babies may be able to stay in the womb longer.
"This could be a very important factor for improving long-term outcome, as it is preterm delivery that is the major problem for these babies."
The researchers also identified a possible basis for a blood test that would aid in detecting at-risk babies in utero of mothers.
They found that a placental hormone called NTproCNP in mother's blood is associated with amount of oxygen received by the foetus and with size at birth.
Bloomfield added: "A blood test that could detect a biomarker for foetal well-being would be a huge benefit – simple, non-invasive, quick and inexpensive."