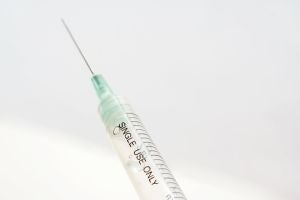 US vaccine manufacturer Aeras and the China National Biotec Group (CNBG) have reached an agreement to jointly develop new tuberculosis (TB) vaccines.
Bacille Calmette-Guérin (BCG), the only licensed TB vaccine, is efficacious against tuberculous meningitis in the paediatric age group, but does not prevent pulmonary tuberculosis, the most common form of the disease.
The newly-formed joint venture hopes to improve the efficacy of this vaccine and develop novel TB vaccines using the rBCG platform and other technologies provided by Aeras or CNBG's research institutes.
A number of candidate booster vaccines will be engineered to match the new constructs with a goal to create more efficacious and longer-lasting protection against TB.
CNBG president Xiaoming Yang said, "CNBG has a great deal of expertise and energy to invest in this partnership. Not only is TB a public health crisis of the developing world, it is also a priority health issue here in China.
"We look forward to working with our counterparts at Aeras to develop new TB vaccines that will help stop tuberculosis in all corners of the world," Yang added.
The agreement spans all aspects of TB vaccine development – from vaccine discovery to pre-clinical research to clinical research to manufacturing.
Image caption: Aeras will develop new TB vaccines and improve the existing BCG vaccine.