US-based medical products company Baxter International has completed the acquisition of Claris Injectables, a global generic injectables pharmaceutical company, for a total consideration of approximately $625m.
With the completion of the transaction, Baxter has not only expanded its business in the generic pharmaceuticals industry, but has also bolstered the supply of essential medicines to the company customers.
Baxter International chairman and chief executive officer José Almeida said: "This acquisition reinforces our commitment to establishing Baxter as a global leader in generic injectable medicines.
"The combination of Baxter and Claris Injectables will allow us to increase access to lower-cost generic injectables and strengthen our ability to meet the needs of healthcare providers and patients around the world."
"This acquisition reinforces our commitment to establishing Baxter as a global leader in generic injectable medicines."
The transaction has provided the company with access to the entire Claris Injectables product portfolio and pipeline, in addition to three manufacturing facilities.
Equipped with latest and modern technology, the three production units are registered with global regulatory agencies, including one facility registered with the US Food and Drug Administration (FDA).
Baxter intends to invest in increasing the capacity and capabilities of Claris Injectables.
This will include the addition of new aseptic production and lyophilisation, new technology platforms in areas such as cytotoxics, aseptic development and complex formulations, and an expanded research and development footprint to accelerate and enhance pipeline output and portfolio breadth.
Baxter offers a wide range of essential renal and hospital products, including home, acute and in-centre dialysis, sterile IV solutions, infusion systems and devices, parenteral nutrition, surgery products and anesthetics, and pharmacy automation, software and services.
Free Report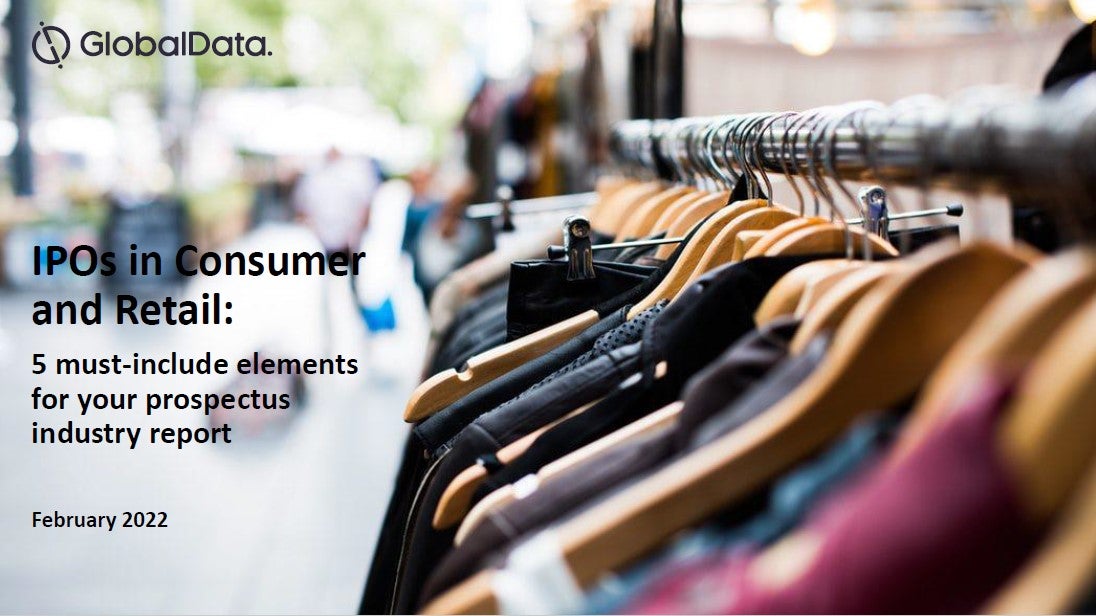 What's missing from your IPO industry assessment?
IPO activity all but stopped in 2020, as the investment community grew wary of the effects of COVID-19 on economies. No matter how deserving a business was of flotation, momentum was halted by concerns of when a 'new normal' of working patterns and trade would set in. Recently, sentiment has changed. Flotations picked up again during the second half of 2021, and now in 2022 the mood is decidedly optimistic. Business leaders have their eyes on fast rebounding economies, buoyant market indices and the opportunity once again to take their businesses public. As a result, global IPOs are expected to hit back this year. With GlobalData's new whitepaper, 'IPOs in Consumer and Retail: 5 must-include elements for your prospectus industry report', you can explore exactly what is needed in the essential literature. GlobalData's focus lies in the critical areas to get right:
Macroeconomic and demographic environment
Consumer context
Industry environment
Competitive environment
Route to market
Interested to learn more about what to include in your IPO Industry Assessment report? Download our free whitepaper.
by GlobalData