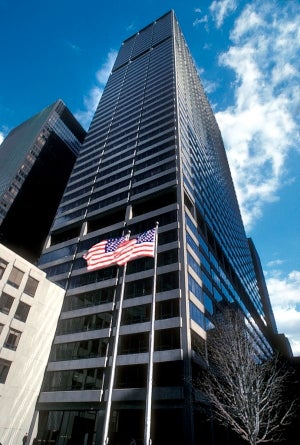 US-based pharmaceutical firm Bristol-Myers Squibb (BMS) has completed the acquisition of drug developer Inhibitex in a $2.5bn deal.
BMS announced that, following a tender offer for Inhibitex stock, the company had acquired approximately 91% of outstanding shares in the company, paying $26 per share.
Inhibitex will become a wholly owned subsidiary of BMS, becoming key to BMS's strategy to enter the currently-booming hepatitis C market.
Two new hepatitis C drugs, Merck & Co's Victrelis and Johnson & Johnson/Vertex's Incivek, were approved last year becoming the first new hepatitis C drugs to be approved in two decades.
Inhibitex currently has three experimental drugs to treat chronic hepatitis C infection in midstage human testing, comprising of INX-189, FV-100 and Aurexis, as well as other hepatitis C treatments in laboratory testing and a proprietary technology, licensed to Pfizer, for the development of a possible staph vaccine.
BMS already has a hepatitis B medication in Baraclude, but has nothing concrete for the treatment of hepatitis C. BMS CEO Lamberto Andreotti did, however, confirm last month that the company has four experimental hepatitis C drugs in development which could be used to complement the Inhibitex compounds. 
Image: Bristol-Myers Squibb's headquarters, located in New York, US. Credit: Bristol-Myers Squibb.