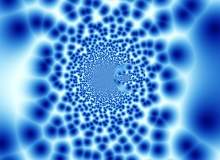 Geron Corporation has announced that it will discontinue further development of its stem cell programmes to focus on its first-in-class oncology ones.
Geron CEO John Scarlett, MD, said that in the current environment of capital scarcity and uncertain economic conditions the company intends to focus resources on advancing Phase II clinical trials of imetelstat and GRN1005
These two novel and promising oncology drug candidates target major unmet medical needs and have important clinical development milestones occurring over the next 20 months," said Scarlett.
Imetelstat, is currently being evaluated in four Phase II clinical oncology studies for non-small cell lung cancer, breast cancer, essential thrombocythemia and multiple myeloma.
According to the company the decision to narrow Geron's technology and therapeutic focus was made after a strategic review of the costs, value inflection timelines and clinical, manufacturing and regulatory complexities.
With this decision, Geron will also eliminate 66 full-time positions, representing 38% of its workforce.
The company also expects a one-time cash expenditure of approximately $5m in the fourth quarter of 2011 and approximately $3m in the first half of 2012.
Geron is seeking partners with the technical and financial resources to enable further development of its stem cell programmes.