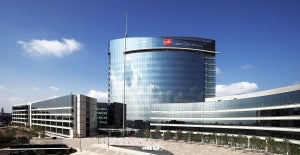 Stiefel Laboratories, a subsidiary of GlaxoSmithKline, has been charged with fraud by the US Securities and Exchange Commission (SEC) after stock was repurchased at severely undervalued prices.
It has been alleged that the company and its former chief executive used low valuations for stock buybacks between November 2006 and April 2009, prior to being acquired by GSK for an initial $2.9bn two years ago.
It is also alleged that key information relating to the stock's true value was held back from employees and shareholders, and reserved for senior management and family members of CEO Charles Stiefel, allowing them to gather huge profits.
At the time, the company was the largest manufacturer of dermatology products in the world, and it has been argued that as late as March 2009 Charles Stiefel led shareholders to believe that the company would remain family-owned, despite courting acquisition interest from GSK.
Securities and Exchange Commission Miami office director Eric Bustillo said: "Stiefel Labs and Charles Stiefel profited at the expense of their employee shareholders who lost more than $110m by selling their stock based on the misleading valuations they received."
The SEC's complaint seeks permanent injunctive relief, financial penalties and the disgorgement of finances made from the sale with prejudgement interest, while also seeking an officer and director bar against Charles Stiefel.
Caption: The corporate headquarters of GlaxoSmithKline in Brentford, UK.