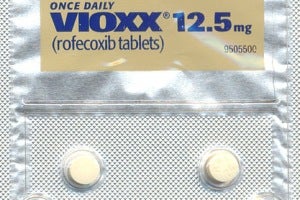 Merck has agreed to pay at least $21.5m to resolve claims against its painkiller drug Vioxx in Canada.
The settlement includes $5.9m in counsel fees, $3.46m for Canadian provinces and territories and $1m for administration expenses, totalling $21.8m or $37m, depending upon the number of eligible claims.
This will resolve claims made in Canada that Vioxx (rofecoxib) caused tens of thousands of heart attacks and sudden cardiac deaths between 1999 and 2004, when Merck removed it from the market.
Vioxx was one of the most widely used drugs ever to be withdrawn from the market. In the year before withdrawal, Merck had sales revenue of $2.5bn from the drug.
The latest settlement comes three months after Merck agreed to pay $950m to settle criminal and civil charges with the US Government regarding the off-label promotion of the painkiller. Merck withdrew the drug after disclosures it withheld information about rofecoxib's risks from doctors and patients for more than five years, but still denies any wrongdoing.
In a statement released last week the firm said, Merck continues to believe the evidence shows the company acted responsibly with Vioxx, from the careful study in clinical trials involving about 10,000 patients before its approval by regulatory authorities around the world, through the careful safety monitoring while Vioxx was on the market, right up through the decision to voluntarily withdraw the medicine in September 2004.
"This agreement in Canada does not include any statement to the contrary and does not constitute any admission of liability," the statement continued.
Caption: It is claimed Vioxx caused thousands of heart attacks between 1999 and 2004. Photo: David Jordan.