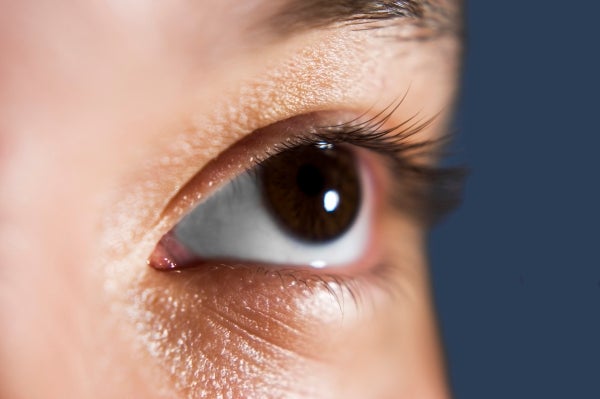 A UK health watchdog has advised against the use of Novartis' drug Lucentis for the treatment of diabetic macular oedema, stating that it is too expensive for patients with the condition.
In its final guidance, the National Institute for Health and Clinical Excellence (NICE) said that the evidence presented by Novartis "did not provide a true reflection of the cost-effectiveness for ranibizumab (Lucentis)" compared with the current standard treatment for people with diabetic macular oedema.
Macular oedema occurs as a result of changes in retinal blood vessels in people with diabetes.
A reduction in the number of connective tissues around capillaries and an increased amount of the protein vascular endothelial growth factor (VEGF) causes increased permeability of the blood retinal barrier.
This leads to leakage of plasma constituents in the surrounding retina, causing a build-up of excess fluid (oedema) which disrupts the fovea, the area responsible for sharp vision.
Ranibizumab, which is given by injection into the eye, works by preventing the production of VEGF, therefore limiting visual loss.
Diabetes UK, the Juvenile Diabetes Research Foundation, the Macular Disease Society and the Royal National Institute of Blind People have all expressed their disappointment about the news, but have vowed to join forces and urge the government to make the drug available on the NHS.
Juvenile Diabetes Research Foundation director of policy and communications Sarah Johnson said, "Our concern is that NICE's decision to turn down our joint appeal will have a direct impact on thousands of people with type 1 diabetes. People with the condition have a right to access safe and effective treatments to protect them from the serious complications of their condition, one of which is diabetic macular oedema.
Diabetes UK director of care, information and advocacy Simon O'Neill added, "It is now of upmost importance that the drug manufacturer works with the Department of Health and NICE to negotiate the costs of this treatment so people with diabetes are still able to access it without detracting from other vital NHS services, such as diabetes specialist nurses and eye screening."
Caption: Diabetic macular oedema can cause severe visual impairment.