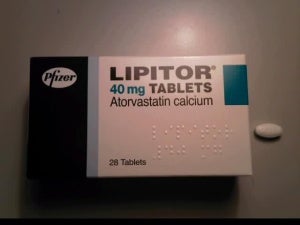 India's Ranbaxy Laboratories has been granted approval to manufacture and market its generic version of cholesterol-lowering drug Lipitor in the US.
The news comes a day after Pfizer's patent on the drug, which generated $100bn in sales for the company over the past decade, expired.
Ranbaxy won the approval to sell the drug, generic name atorvastatin, from the US Food and Drug Administration after persuading the organisation that its version is equivalent to the original.
The company will share profit on the first six months' sales of its drug with Israel's Teva Pharmaceutical Industries.
Following the news, shares of Ranbaxy Laboratories shot up by 7.52% to Rs467.50 in opening trade.
Ranbaxy CEO and managing director Arun Sawhney said in a statement, "Atorvastatin helps millions of Americans manage healthy cholesterol levels, and we are pleased to have received US Food and Drug Administration approval to manufacture and market a safe, effective, affordable and accessible alternative to branded Lipitor."
Caption: Pfizer's patents on Lipitor expired yesterday. (Photo credit: Panthro at en.wikipedia).