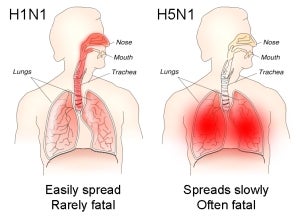 Adimmune Corp, a vaccine manufacturer based in Taiwan, could be listed on the stock market by March, the company announced today.
The company, which is in the process of completing the clinical test of an influenza vaccine in Europe with Netherlands-based Crucell, said that the Taiwan Stock Exchange approved its application.
The H5N1 vaccine has completed animal testing and will go into human testing in the second quarter of this year.
Adimmune is currently building a cell culture plant in the Central Taiwan Science Park in order to produce an Enterovirus 71 vaccine and vaccines against diseases such as dengue fever and Japanese encephalitis.
Construction on the facility is expected to be completed in 2014 and to start production in 2015, reports Central News Agency.
Over 3 million vaccine doses are expected to be produced annually, which will generate NT$2 billion ($66 million) in production value per year, the company said in December last year.
Image: Adimmune is in the process of completing a clinical test of an H5N1 vaccine in Europe.