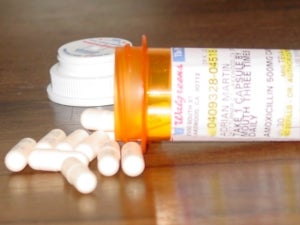 A strain of tuberculosis said to be resistant to all antibiotics has been reported in India.
A study released in December by Clinical Infectious Diseases documented four cases of the disease in the country, but doctors in Mumbai said this weekend that 12 patients had a "totally drug-resistant" form of the infection, and three have died.
Zarir Udwadia of the Hinduja National Hospital, where the infection was discovered, told New Scientist, "Short of quarantining them in hospitals with isolation facilities till they become non-infectious – which is not practical or possible – there is nothing else we can do to prevent transmission."
Concerns over totally drug-resistant (TDR) TB are growing, and although the strain has emerged in India for the first time, two patients were affected in Italy in 2007, and in 2009, 15 infected patients were reported in Iran.
Multidrug-resistant TB, resistant to the main TB drugs, was first discovered in the early 1990s. Extensively drug-resistant TB emerged in 2006 as new strains of bacterium developed. The Indian Health Ministry is now investigating the cases of TDR and has sent a team of doctors to Mumbai.
Caption: The new strain of TB was first discovered in Italy in the 1990s and is resistant to all antibiotics.