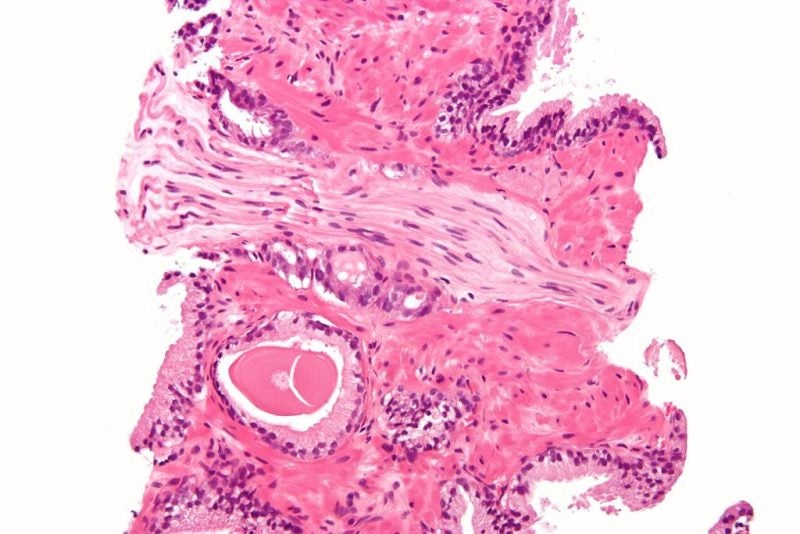 The National Health Service (NHS) in England, UK, has expedited the rollout of Bayer's new life-extending drug, darolutamide, to treat the most advanced kinds of prostate cancer that have spread to other body parts.
With the latest development, NHS will become the first healthcare system in Europe to offer this drug to prostate cancer patients.
Nearly 9,000 men with prostate cancer will be eligible to receive this treatment.
Darolutamide is administered as a tablet along with androgen-deprivation therapy (ADT) and docetaxel chemotherapy.
According to data from the ARASENS clinical trial carried out at nearly 300 sites globally, including various NHS hospitals, subjects who received the combination therapy had a 32.5% reduced chance of mortality versus ADT and docetaxel alone.
Darolutamide acts by hindering androgen receptors in cancer cells, which subsequently obstructs testosterone's effect that enables the survival and replication of the cancer cells.
It is branded as Nubeqa and is already offered on the NHS for patients with localised prostate cancer.
This is the fifth cancer therapy to be offered by the NHS in England as part of an early national access agreement.
The agreement was entered after the UK Medicines and Healthcare products Regulatory Agency (MHRA) granted approval for darolutamide under the global collaboration Project Orbis.
NHS executive Amanda Pritchard said: "It is fantastic that patients in England will be the first in Europe to receive this treatment for a really advanced and aggressive form of prostate cancer thanks to the NHS fast-tracking a new drug deal.
"The NHS is continuing to lead the way in securing the best possible treatments for patients – this is the latest in a long list of cutting-edge drugs that we have secured to help people to live longer with cancer, making a huge, life-changing difference to patients and their families across the country."