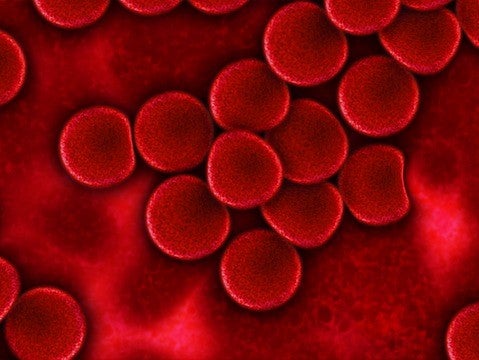 NHS England has announced it will reimburse Hemlibra (emicizumab) for severe congenital haemophilia A patients without clotting protein factor VIII inhibitors.
This follows its decision in July 2018 to fund the drug for haemophilia A with factor VIII inhibitors.
Hemlibra was formulated by Chugai Pharmaceutical, which is co-developing the drug in partnership with Roche and Genentech.
Haemophilia A patients may suffer from spontaneous or uncontrolled bleeding due to the absence or inadequate functioning of factor VIII. Even a cut or graze could result in uncontrolled bleeding in these patients.
NHS England noted that once-a-week or fortnight therapy with the drug reduces treatment times from several infusions per week. The health service will be funding the medication for nearly 2,000 haemophilia A patients in the country.
NHS chief executive Simon Stevens said: "As a parent, I know that cuts and scrapes happen to kids all the time, but for many families, these routine accidents can be distressing and life-threatening, so this new treatment will change lives and lift a weight from thousands of parents.
"This treatment has the potential to significantly improve the lives of people with haemophilia, especially children reducing treatment time and even ending the dangerous bleeds which can lead to life-threatening cuts and life-changing damage."
Hemlibra was approved for this new, expanded label by the European Medicines Agency (EMA) in March this year; it was approved in the US in October 2018.
The drug performed well in the multi-study HAVEN development programme for both patient groups.
In the Phase III HAVEN 3 trial, one of the studies the EMA's March 2019 decision was based on, Hemlibra led to a statistically significant and clinically meaningful reduction in treated bleeds in haemophilia A patients without factor VIII inhibitors. Similarly in HAVEN 4, Roche's drug caused better control of bleeding when Hemlibra was dosed every four weeks.
Roche Products UK rare conditions lead Richard Eaton commented: "We are delighted that NHS England will reimburse Hemlibra in patients with severe haemophilia A without factor VIII inhibitors.
"Hemlibra has been shown to effectively control bleeds and is the only prophylactic medicine that can be administered subcutaneously and maintains a sustained therapeutic level between doses.
"Roche and Chugai are also progressing with reimbursement discussions in Scotland, Wales and Northern Ireland."