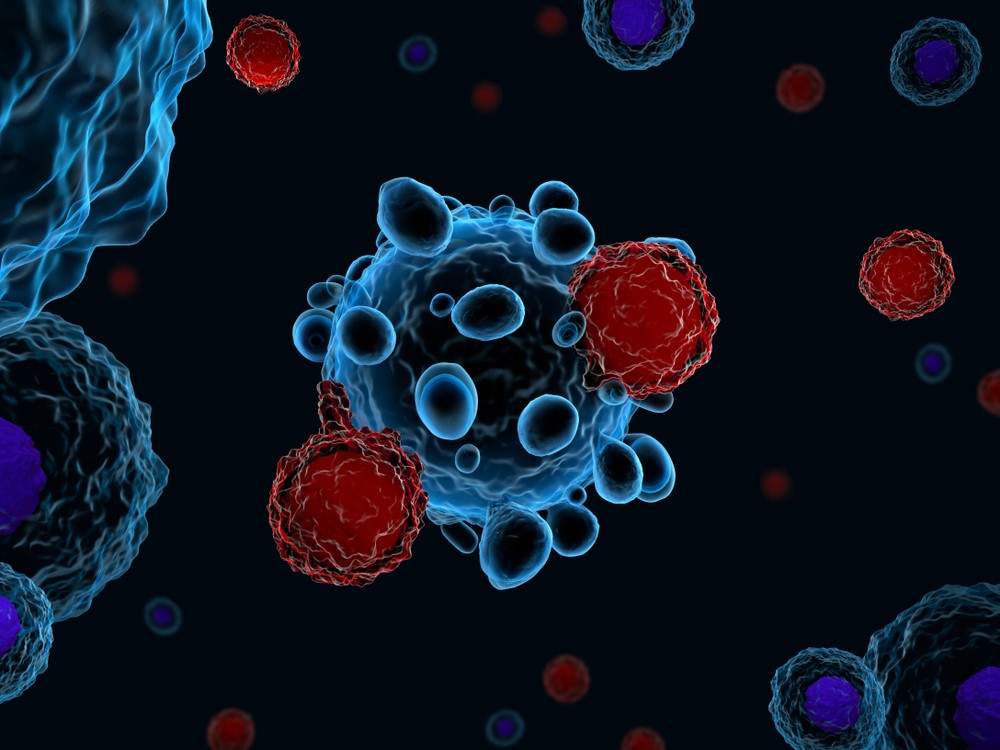 The UK's pricing regulator the National Institute for Health and Care Excellence (NICE) has recommended Novartis ' CAR-T therapy Kymriah (tisagenlecleucel) for use by the National Health Service (NHS) in England and Wales for patients with diffuse large B-cell lymphoma (DLBCL) who have not responded to two or more previous treatments.
Kymriah was approved for NHS use for patients with refractory acute lymphoblastic leukaemia (ALL) in September 2018, making it the first CAR-T therapy for children to be available in Europe.
With this new approval, Kymriah is the only CAR-T therapy available under the NHS for two distinct blood cancers.
The drug usually costs £282,000 for a single intravenous injection, but Novartis and NHS England have agreed on a discounted price; it will be funded by the Cancer Drug Fund. Approximately 200 people will be eligible for the therapy every year.
NICE centre for health technology evaluation director Meindert Boysen said: "Recommending another revolutionary CAR T-cell therapy for adults with lymphoma represents a step forward for personalised medicine. We are pleased that patients are set to benefit from such an innovative therapy so rapidly because of joint working between NICE, NHS England and the company.
"CAR T-cell therapy is expensive, however the treatment is specific to each individual and could be a potential cure for some, although it is early days. Our recommendation for tisagenlecleucel on the Cancer Drugs Fund means people can benefit while more data is collected."
Novartis Oncology UK & Ireland general manager Mari Scheiffele said: "Today's positive announcement regarding access to Kymriah treatment in England and Wales was secured as a result of our close working collaboration with NICE and NHS England, with all parties showing flexibility.
"In parallel we have been working with the specialist sites across England that have been selected to deliver CAR-T therapy for DLBCL to ensure that they are fully trained and ready to deliver this life-saving therapy to eligible patients.
NICE's recommendation was based upon data from the ongoing JULIET trail being led by University of Pennsylvania researchers. The study showed 64% of participants had relapse-free probability of survival at 12 months and 43% had a probability of overall survival at 18 months. Median progression-free survival was 11.1 months.
Also, the trial recorded that at the time of analysis medium duration of response was not achieved, suggesting participants were still experiencing a response to the treatment.
NHS England specialised commissioning director John Stewart said: "The NHS has agreed another deal with the manufacturer Novartis which means that from next week more patients will benefit from this game changing treatment at even more hospitals throughout the country.
"Providing the latest cutting edge treatments for patients through competitive drug deals and offering more personalised medicines like CAR T-cell therapy are just two of the ways that the NHS Long Term Plan will transform cancer care across the country."
Kymriah was approved for DLBCL in the European Union and the US in mid-January 2018.
NICE is still evaluating its position on recommending Kymriah for treatment for children with DLBCL aged under 24 years; a decision is not expected until June 2023.