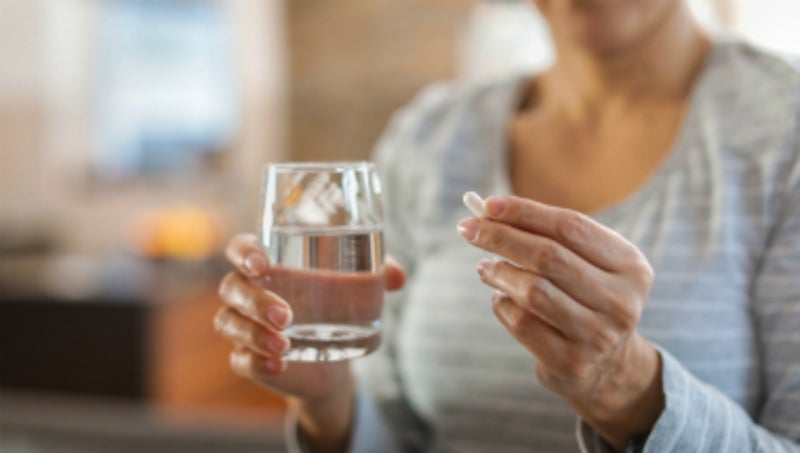 The UK's National Institute for Health and Care Excellence (NICE) has recommended the use of Pfizer's dacomitinib (Vizimpro) as a first-line treatment for non-small-cell lung cancer (NSCLC) patients on the National Health Service (NHS).
In its guidance, the committee noted that the drug will be made available for adults with locally advanced or metastatic NSCLC and an epidermal growth factor receptor (EGFR) mutation.
This is a change from the committee's previous decision that the oral, irreversible pan-human EGFR kinase inhibitor was not a cost-effective use of NHS resources.
According to clinical trial data, dacomitinib led to overall survival (OS) rates of 34.1 months, compared to 26.8 months with gefitinib, which is already recommended by NICE.
Pfizer's drug also increased the length of time before disease progression by 14.7 months versus 9.2 months in patients on gefitinib.
However, NICE noted a higher incidence of side effects in subjects treated with dacomitinib, indicating the need for a lower dose. Vizimpro was approved by the European Commission (EC) in April this year.
NICE Centre for Health Technology Evaluation director Meindert Boysen said: "Our committee acknowledged that dacomitinib had the potential to extend life for people with this type of lung cancer more than existing treatments currently available on the NHS.
"Responsible pricing by the company has allowed our committee to reconsider their initial decision. This has led to the positive recommendation announced today, allowing patients to benefit from this innovative treatment on the NHS."
In a separate development, the NICE committee has not recommended the use of AstraZeneca's osimertinib (Tagrisso) in adults with untreated, locally advanced or metastatic EGFR mutation-positive NSCLC.
A statement from NICE read: "Osimertinib does not meet NICE's criteria to be considered a life-extending treatment at the end of life. The most plausible cost-effectiveness estimates are above what NICE normally considers an acceptable use of NHS resources. So osimertinib is not recommended."
AstraZeneca intends to appeal this decision. According to NHS data, patients in England eligible for first-line therapy with osimertinib have very low survival rates and the drug should qualify as an end-of-life consideration, noted the company.