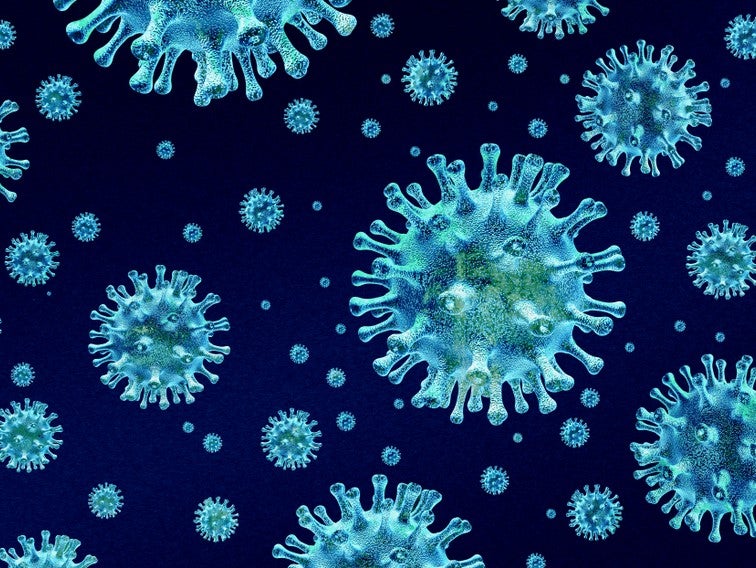 The US National Institutes of Health (NIH) has announced it has enrolled patients into the first Phase I trial of an innovative, experimental universal vaccine candidate H1ssF_3928.
The study will be conducted at the NIH Clinical Centre in Bethesda, Maryland and will recruit at least 53 healthy adults aged between 18 and 70. The first five participants, aged between 18 and 40, will receive one 20mcg intramuscular injection; the remaining 48 will receive two 60mcg vaccinations spaced 16 weeks apart.
H1ssF_3928 has been developed by NIH division the National Institute of Allergy and Infectious Diseases (NIAID)'s Vaccine Research Centre. It contains the stem of influenza protein hemagglutinin (HA), which is displayed on the surface of a microscopic nanoparticle made of non-human ferritin.
The HA stem does not differ significantly between various influenza strains, so focusing on this portion of the virus allows the vaccine to teach the body to protectively respond against a range of diverse influenza subtypes.
The Phase I trial seeks to understand how the patients' immune systems respond to the experimental vaccine. Participants will be asked to record their temperate and symptoms for a week after each injection, and will return to the clinic to provide blood samples at various time points, which will be tested in the laboratory to measure levels of anti-influenza antibodies.
NIAID director Anthony S Fauci said: "Seasonal influenza is a perpetual public health challenge, and we continually face the possibility of an influenza pandemic resulting from the emergence and spread of novel influenza viruses.
"This Phase I clinical trial is a step forward in our efforts to develop a durable and broadly protective universal influenza vaccine."
Earlier studies showed that H1ssF_3928 was able to protect animals from infection from H5N1, a different subtype to where the HA stem was derived from. They also suggested that the platform was safe and well-tolerated in humans.
Enrolment in the trial is expected to be completed by the end of 2019 with results being reported in early 2020.