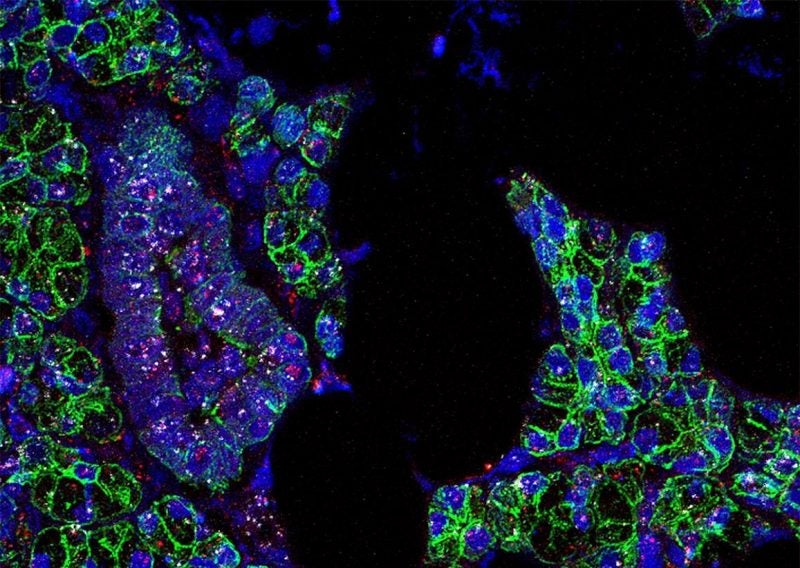 A team led by scientists at the National Institutes of Health (NIH) and the University of North Carolina (UNC) at Chapel Hill in the US has found evidence that SARS-CoV-2, which causes Covid-19, infects cells in the mouth.
NIH noted that these findings hint at the likelihood of the mouth playing a role in SARS-CoV-2 transmission to the lungs or digestive system through virus-laden saliva from infected oral cells.
Researchers are aware that the saliva of people infected by Covid-19 has increased levels of SARS-CoV-2 and studies indicate that saliva testing is reliable as deep nasal swabbing for Covid-19 diagnosis.
The team found that cells shed from the mouth into saliva contained SARS-CoV-2 RNA and RNA for the entry proteins in mild or asymptomatic Covid-19 patients.
They also observed that the virus in saliva is infectious, which indicates the possibility of asymptomatic individuals transmitting infectious SARS-CoV-2 to others through saliva.
Furthermore, the scientists explored the link between oral symptoms and virus in saliva. For this purpose, samples were collected from 35 NIH volunteers with mild or asymptomatic Covid-19.
Of the 27 individuals with symptoms, those with the virus in saliva had increased chances of reporting a loss of taste and smell, which shows that oral infection might underlie oral Covid-19 symptoms.
National Institute of Dental and Craniofacial Research (NIDCR) Salivary Disorders Unit chief and assistant clinical investigator Blake Warner said: "By revealing a potentially underappreciated role for the oral cavity in SARS-CoV-2 infection, our study could open up new investigative avenues leading to a better understanding of the course of infection and disease.
"Such information could also inform interventions to combat the virus and alleviate oral symptoms of Covid-19."
On another note, Denmark has announced the decision to prolong its suspension of AstraZeneca's Covid-19 vaccine by three weeks pending additional investigations into a possible link between the vaccine and rare cases of blood clots.
Meanwhile, the US Department of Health and Human Services (HHS) has halted the distribution of Eli Lilly's Covid-19 antibody therapy bamlanivimab because of quickly spreading SARS-CoV-2 viral variants on the drug's efficacy.