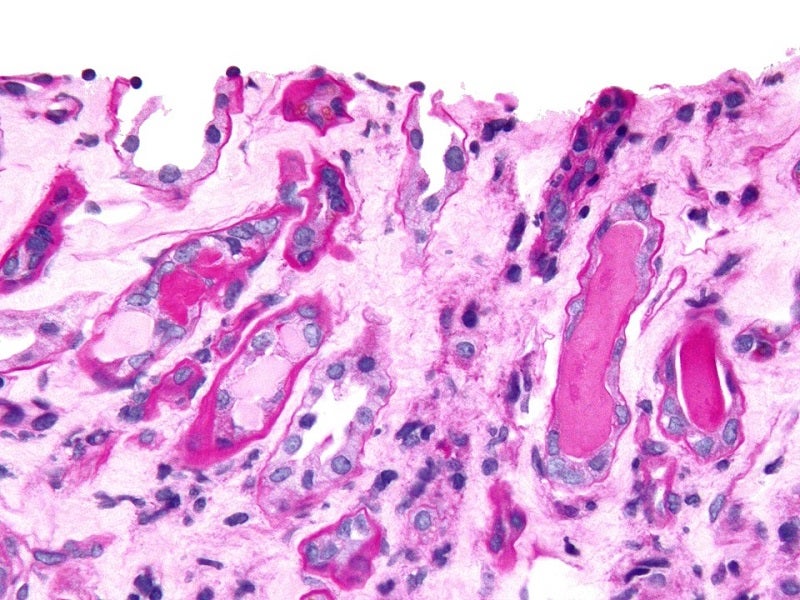 The China National Medical Products Administration (NMPA) has accepted the new drug application (NDA) for Innovent and IASO Biotherapeutics' Equecabtagene Autoleucel to treat relapsed and/or refractory multiple myeloma (R/R MM).
Equecabtagene Autoleucel is a fully human anti-B cell maturation antigen (BCMA) chimeric antigen receptor (CAR) T-cell therapy.
It is said to be the first BCMA-targeting CAR T-cell therapy in China.
The NDA acceptance is based on data obtained from an open-label, multi-centre, single-arm Phase I/II study, which is being conducted in the country.
According to the findings, Equecabtagene Autoleucel has less immunogenicity given a fully human scFv, robust expansion and prolonged persistence in vivo.
Innovent president Dr Yongjun Liu said: "We are glad about the NDA acceptance of Equecabtagene Autoleucel, a product candidate co-developed by Innovent and IASO Bio, and it will potentially to be the domestic first approved and launch-to-market BMCA CAR-T therapy for multiple myeloma.
"In the clinical studies, Equecabtagene Autoleucel demonstrated impressive efficacy and favorable safety profiles.
"We hope that this breakthrough therapy could be approved in the near future, and we will actively coordinate with all parties including the government authorities, hospitals, commercial insurance and charity funds to bring benefit to more multiple myeloma patients."
IASO Bio and Innovent jointly granted the non-exclusive commercial rights of the fully-human BCMA CAR construct, which is used in Equecabtagene Autoleucel, to Sana Biotechnology in January this year.
In February this year, the US Food and Drug Administration's (FDA's) Office of Orphan Products Development (OOPD) granted Orphan Drug Designation (ODD) to Equecabtagene Autoleucel.
The NMPA has also accepted IND application of Equecabtagene Autoleucel for the expanded indication of Neuromyelitis Optica Spectrum Disorder (NMOSD).
Cell & Gene Therapy coverage on Pharmaceutical Technology is supported by Cytiva.
Editorial content is independently produced and follows the highest standards of journalistic integrity. Topic sponsors are not involved in the creation of editorial content.