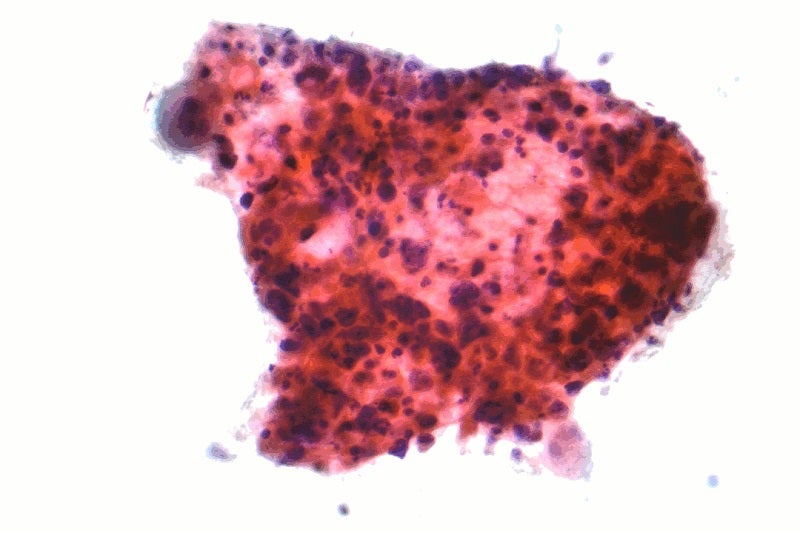 The National Medical Products Administration (NMPA) of China has approved Takeda's Exkivity (mobocertinib) to treat locally advanced or metastatic non-small cell lung cancer (NSCLC) in adult patients.
The oral tyrosine kinase inhibitor (TKI) Exkivity has been specifically designed for targeting epidermal growth factor receptor (EGFR) Exon20 insertion mutations selectively.
It has been approved to treat NSCLC patients with EGFR Exon20 insertion mutations, whose disease has advanced on or after they received platinum-based chemotherapy.
It is claimed to be the first and only therapy available for this population in the country.
Takeda stated that the complete approval of Exkivity for the indication might be dependent on the clinical benefit verification in a confirmatory trial.
Takeda Global Medical Affairs Oncology head Awny Farajallah said: "The approval of Exkivity in China for patients with locally advanced or metastatic EGFR Exon20 insertion+ NSCLC was only possible through dedicated collaboration and support from the NMPA and the Chinese Government.
"Lung cancer is a devastating disease, and we know the discovery and delivery of precision medicines like Exkivity to target cancer types that are hard to treat have the potential to improve patient outcomes.
"We are thrilled to introduce Exkivity in China as the second lung cancer therapy from Takeda and remain committed to research and development to meet the needs of this patient community."
The regulatory approval is based on the data obtained from the Phase I/II trial of the therapy.
The trial included 114 EGFR Exon20 insertion+ NSCLC patients who had received platinum-based therapy previously and were treated at a dose of 160mg.
Findings showed 28% per independent review committee (IRC) of confirmed Overall Response Rate (ORR) and 15.8 months per IRC of a median duration of response (DoR).
Rash, decreased appetite, paronychia, and diarrhoea are the most common adverse reactions (TRAEs) related to the treatment.