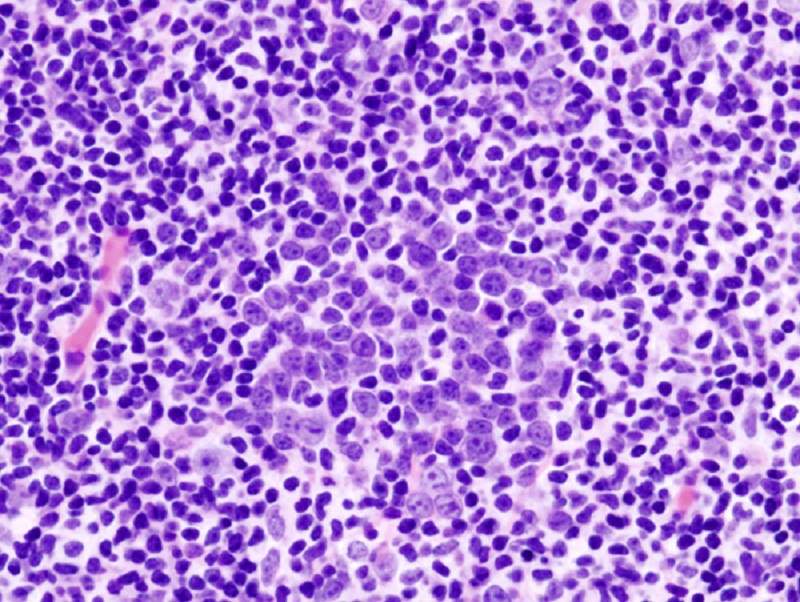 Novartis has announced that the US Food and Drug Administration (FDA) has approved Kymriah (tisagenlecleucel) chimeric antigen receptor (CAR) T-cell therapy for a second indication.
Kymriah has been approved for adult patients with relapsed or refractory large B-cell lymphoma including diffuse large B-cell lymphoma (DLBCL) after two or more lines of systemic therapy.
DLBCL is the most common form of non-Hodgkin lymphoma. For patients who relapse or don't respond to initial therapy, there are limited treatment options that provide durable responses, and median life expectancy is approximately six months.
This makes Kymriah the first CAR T-cell treatment to gain a second FDA approval. Its other indication, paediatric leukaemia, only had a small patient pool, so the newest approval will give Novartis access to a wider market.
The approval is based on a Phase II clinical trial in which Kymriah showed an overall response rate of 50%, with 32% of patients achieving a complete response and 18% achieving a partial response.
Novartis' first quarter report for 2018, which was released earlier this month, revealed that the drug had generated $12m since its commercial launch in the US.
The company  is awaiting approval from the European Medicines Authority (EMA) for the treatment.
Professor in chronic lymphocytic leukaemia and lymphoma clinical care and research at Perelman School of Medicine and director of the lymphoma programme at the Abramson Cancer Center Dr Stephen Schuster said: "The goal of Kymriah is to provide physicians with a therapy that has demonstrated durable response rates in relapsed or refractory DLBCL patients, a patient population that has endured multiple rounds of chemotherapy with many having experienced unsuccessful stem cell transplants.
"With this approval, physicians now have a meaningful therapeutic option that can achieve and maintain a sustained response without stem cell transplant along with a consistent safety profile."
Kymriah is an immunocellular therapy manufactured individually for each patient using their own T-cells. In 2012, Novartis and Penn entered into a global collaboration to further research, develop and commercialise CAR T-cell therapies, including Kymriah, for the investigational treatment of cancers. It is one of just two CAR-T therapies approved by the FDA; the other is Yescarta, which was developed and marketed by Kite Pharma and approved for certain cases of large B-cell lymphoma.
In CAR T-cell therapy, a person's T cells are removed, genetically altered so that they will attack cancer cells, and the infused back into the patient's body. With some claiming it could be a 'miracle cure' for cancer, CAR T-cell therapy is a lucrative area for pharmaceutical companies, due in part to the current lack of approved treatments.
Current therapies come with a high price tag, with Kymira currently costing $475,000, and the rival product from Kite Pharma costing around $373,000. With the release of new CAR T therapies expected over the next few years, Juno Therapeutics and bluebird bio are said to be developing treatments, the CAR T-cell therapy market is expected to be worth $8.5bn by 20208.