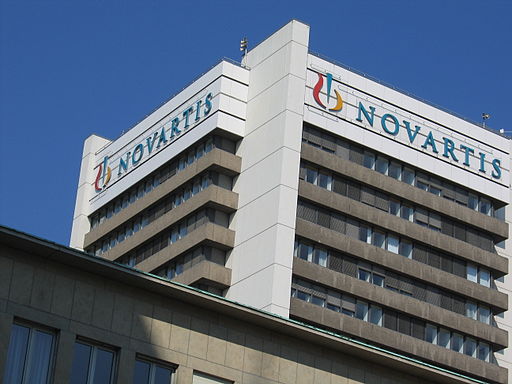 Novartis has announced the US Food and Drug Administration (FDA) has placed a partial hold on the company's Phase I/II STRONG study of spinal muscular atrophy (SMA) gene therapy Zolgensma (onasemnogene abeparvovec-xioi) due to safety concerns in an animal study.
The FDA partial study halt relates to the enrolment of the high dose cohort of trial, which is investigating an intrathecal administration of Zolgensma, or AVXS-101, in patient aged up to five with SMA Type 2. It is because pre-clinical animal studies showed dorsal root ganglia (DRG) mononuclear cell inflammation, which is associated with negative sensory effects.
Novartis emphasised that no previous animal studies had seen DRG inflammatory effects and it had "completed a thorough review of human safety data from all available sources to date and no adverse effects related to sensory changes had been seen" in either the intrathecal or intravenous administration approaches of Zolgensma.
This study hold follows Zolgensma's manufacturer, AveXis, informing the FDA in August this year that there had been a "data manipulation issue" regarding product testing in animal studies, which the regulator, and the US legislature, is currently investigating.
As a result, Fierce Pharma reports that Novartis has fired leading AveXis executives and scientists believed to be involved in the data manipulation scandal and brought AveXis' quality control operations under its direct oversight.
Zolgensma, the most expensive drug in the world with a list price of $2.1m per patient, was approved for children with SMA Type 1 under the age of two with two bi-allelic mutations in the survival motor neuron 1 (SMN1) gene in May 2019.
The STRONG study was part of an attempt to expand the indication of Zolgensma, so it would further challenge Biogen's Spinraza in the SMA space.
The results presented to date are promising for the low and mid dose cohorts. Presented at World Muscle Society (WMS) annual congress, interim data showed that patients aged between two and five years with SMA Type 2 experienced a mean increase of 5.9 points from baseline in HFMSE scores, which was nearly double the clinically meaningful baseline, at 9.3 months.
Talking about the animal study safety concerns, Novartis wrote in a statement: "We will continue to closely monitor for any reports of related safety events in patients. We remain confident that the overall benefit-risk profile for patients on treatment is favourable and we continue to advance our AVXS-101 intravenous clinical studies.
"We will work diligently with FDA to identify any additional actions necessary to resume dosing in the AVXS-101 intrathecal clinical trials."
Cell & Gene Therapy Coverage on Pharmaceutical Technology supported by Cytiva.
Editorial content is independently produced and follows the highest standards of journalistic integrity. Topic sponsors are not involved in the creation of editorial content.