Numab Therapeutics has raised approximately $110m (CHF100m) through Series C funding to expedite the clinical development of its multi-specific antibody pipeline in oncology and inflammation.
The funding round was co-led by new investors Novo Holdings and HBM Partners.
New investors Forbion, Cormorant Asset Management, BVF Partners, RTW Investments and BlackRock managed funds and accounts and Octagon Capital Advisors also participated along with the current ones.
A Switzerland-based clinical-stage biopharmaceutical company, Numab focuses on developing multi-specific antibody immunotherapies for cancer and inflammation.
Numab plans to use the funds to speed up the clinical development of its lead programme, NM21-1480, for various cancer types.
NM21-1480 can potentially stabilise anti-tumour immunity with a suitable safety profile by concurrently targeting tumour necrosis factor ligand superfamily member 9 (4-1BB), programmed death-ligand 1 (PD-L1) and human serum albumin (HSA).
Numab Therapeutics founder and CEO David Urech said: "Combining PD-L1 blockade with tumour localised 4-1BB co-stimulation in a single molecule emerges as an attractive next-generation therapeutic strategy in solid tumours and Numab's lead compound NM21-1480 has best-in-class potential.
"The financing will help us to maximise the value of this asset by significantly expanding the clinical development programme and accelerating toward Phase II proof-of-concept (PoC)."
As part of the financing, HBM Partners Private Equity head Matthias Fehr, Nanna Lüneborg from Novo Ventures and Carlo Incerti from Forbion will join Numab's board of directors.
Fehr said: "We are impressed by the biological insights that went into the engineering of NM21-1480 and by the innovative pipeline that Numab has established.
"We believe that Numab's Lambda-cap and MATCH technologies can provide treatment options with favourable benefit-to-risk profiles."
In May 2019, Numab Therapeutics and CStone Pharmaceuticals signed an exclusive regional licensing agreement to develop and market a monovalent, tri-specific antibody-based molecule, ND021, which targets PD-L1, 4-1BB and HSA.
---
PR:
https://www.numab.com/wp-content/uploads/2021/05/210520_PR_Numab_Series_C_EN.pdf
Add: https://www.numab.com/wp-content/uploads/2019/05/190502_REP_Press-Release-CStone-Regional-Licensing-Agreement-ND021-Final.pdf
Free Report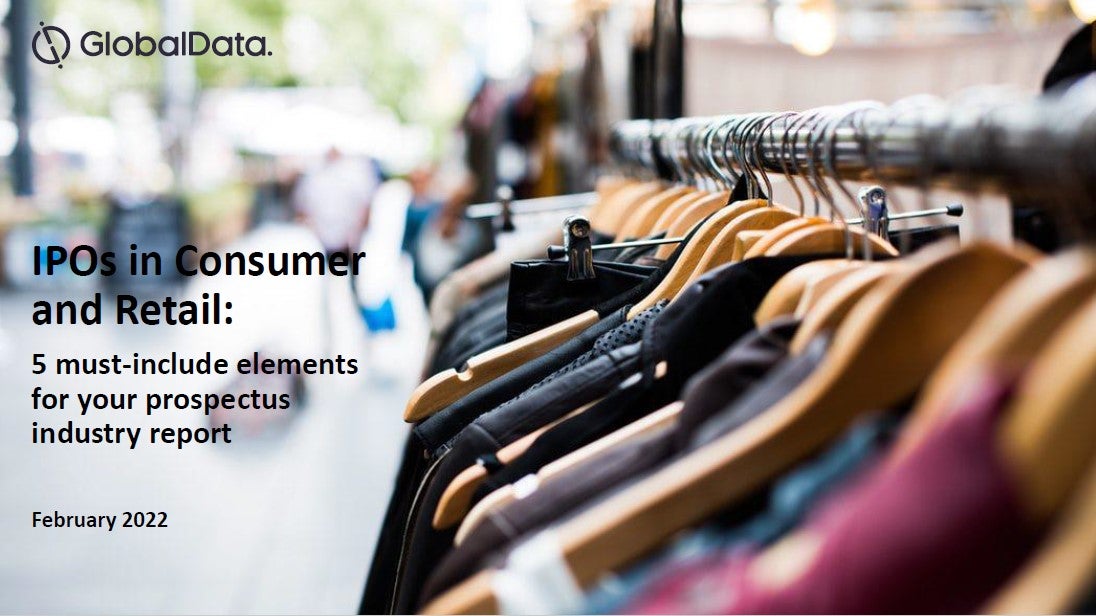 What's missing from your IPO industry assessment?
IPO activity all but stopped in 2020, as the investment community grew wary of the effects of COVID-19 on economies. No matter how deserving a business was of flotation, momentum was halted by concerns of when a 'new normal' of working patterns and trade would set in. Recently, sentiment has changed. Flotations picked up again during the second half of 2021, and now in 2022 the mood is decidedly optimistic. Business leaders have their eyes on fast rebounding economies, buoyant market indices and the opportunity once again to take their businesses public. As a result, global IPOs are expected to hit back this year. With GlobalData's new whitepaper, 'IPOs in Consumer and Retail: 5 must-include elements for your prospectus industry report', you can explore exactly what is needed in the essential literature. GlobalData's focus lies in the critical areas to get right:
Macroeconomic and demographic environment
Consumer context
Industry environment
Competitive environment
Route to market
Interested to learn more about what to include in your IPO Industry Assessment report? Download our free whitepaper.
by GlobalData