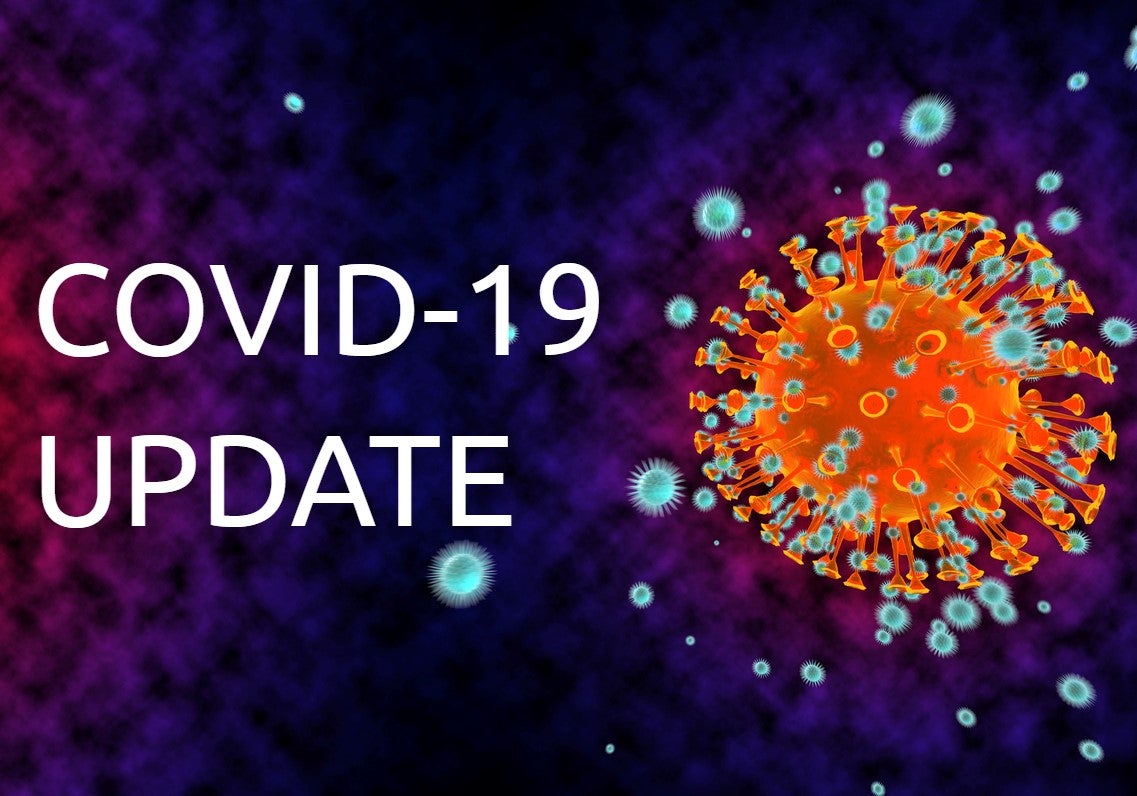 Global: The global Covid death toll has passed the grim milestone of 5.5 million, with a figure of 5,565,197 according to researchers at Johns Hopkins University. Meanwhile, infections surged past 330 million to a world wide figure of 337,864,173.
Omicron may be more dangerous for children than earlier coronavirus strains, a study of hospitalization data from one of South Africa's biggest medical insurance programs showed. Data from the 56,164 Covid-related hospital admissions among the more than 2 million beneficiaries of the Government Employees Medical Scheme found that the admission rate for children under the age of four was 49% higher during the Omicron wave than Delta. However, The results may be skewed by the fact that until early November children between 12 and 17 couldn't get vaccines in South Africa and those below 12 aren't eligible for the shots.
Booster shots with mRNA vaccines such as those made by Pfizer Inc. and BioNTech SE failed to block infection with the Omicron variant in the first study of its kind, South African researchers said. Seven German visitors to Cape Town experienced so-called breakthrough Covid-19 infections between late November and early December despite being boosted, the researchers, whose investigation was authorized by the University of Cape Town and Stellenbosch University, said in findings published in The Lancet on 18 January. The report adds to evidence of the ability of Omicron to evade the antibodies generated by vaccines. Still, other protections such as T-cells appear to combat the strain and so far hospital and mortality data have been less severe than with the Delta variant.
News by region
Americas
US: Covid -19 infections have now passed 68 million. Meanwhile, the US coronavirus death toll has increased to more than 857,000 according to Johns Hopkins University data.
The US government will make 400m non-surgical N95 masks free to the public from next week, the White House said.
New Jersey Governor Phil Murphy is requiring all workers in health-care settings and high-risk congregate-living facilities to be fully vaccinated and boosted and is eliminating a test-out option. New Jerseyans in the health-care community who aren't vaccinated have until 27 January to get their first vaccine dose and complete the primary series by 28 February. Those in congregate facilities have until 28 February to get the first dose and 30 March for the second shot. Murphy, a Democrat who began his second term on Tuesday, said the workers will have three weeks from their booster eligibility date to receive the extra shot. About 575,000 New Jerseyans have tested positive for Covid-19 over the past four weeks amid the Omicron-fueled surge, he said.
Illinois and Chicago appear to have passed the peak of the Omicron-driven surge but state and city officials underscored on Wednesday that the numbers are still high. "We have formally passed the Omicron peak here in the city of Chicago," Allison Arwady, commissioner of the Chicago Department of Public Health, said at a press conference. "However, we are a long way from being out of the woods." Chicago's daily average positivity rate has dropped to 12.6% from 17.2% a week earlier and hospitalizations also are down slightly, according to the city's online dashboard. The state also is reporting fewer hospitalizations, intensive care unit beds use and patients on ventilators for Covid-19. "I am cautiously optimistic about this decline, but there are an awful lot of people still battling for their lives in hospitals across Illinois," Governor J.B. Pritzker said Wednesday.
In the US, Starbucks has suspended the requirement for its 220,000 employees to be vaccinated or regularly tested after a Supreme Court ruling.
Canada: The government of Canada's largest province asked a medical regulatory body to crack down on doctors who are giving out false information about Covid-19 vaccines. Potential measures should include "reviewing the licenses of physicians found to be spreading misinformation," Ontario Health Minister Christine Elliott said at a news conference. Ontario imposed restrictions on indoor activities on 3 January to curb a spike in hospitalizations. Hospital cases are still rising, but at a much slower rate now. Kieran Moore, the province's chief medical officer, said hospital stays for patients infected with the Omicron variant are about five days, compared with nine days for those with the Delta variant.
Brazil: Brazil has reported 204,854 new confirmed cases of coronavirus in the past 24 hours, breaking the country's previous record for the second day in a row, the health ministry said on Wednesday.
Europe
UK: England will soon scrap virtually all Covid measures, the health secretary confirmed.
Switzerland: Switzerland decided to extend a work-from-home order to the end of February as cases surge, driven by Omicron. Entry to restaurants, gyms and other public indoor venues, meantime, will continue to be restricted to those who've been vaccinated or have recovered from the virus through the end of March, the government said Wednesday.
Germany: Germany reported a record 112,323 cases as Omicron continues to batter Europe.
Denmark: Denmark reported a record 38,759 infections, a 37% jump on two weeks ago.
Austria: Austria recorded a record daily rise in Covid infections with 27,641 cases reported in the past 24 hours, according to data from the Austrian Agency for Health (AGES).
Austria is turning to a carrot-and-stick approach on its policy of mandatory vaccinations – a measure set to enter force next month, with fines reaching as high as 3,600 euros ($4,084) for dissenters. To encourage efforts to raise the vaccination rate from about 75% of the eligible population, the government may hand out restaurant and hotel vouchers in a lottery system to people complying, according to plans seen by the Kurier newspaper. It's also considering grants for municipalities that reach a certain inoculation rate.
Bulgaria: Bulgaria reported its highest Covid tally of the whole pandemic, with 11,181 new infections, a 65% jump on the 6,766 cases recorded on Wednesday two weeks ago.
France: France detected over 400,000 new cases for the second day in a row.
Russia: St. Petersburg in Russia detected record cases, as the country clocked over 33,000 infections.
Italy: As of Thursday, a so-called green pass, which provides proof of vaccination, recovery or a negative test, will be required to enter all Italian beauty centers and hair salons. The same certification will be needed, as of Feb. 1, to access all public offices and shops in the country, with few exceptions, such as pharmacies and grocery stores.
Northern Ireland: Northern Ireland will cut self-isolation from seven to five days from Friday, following suit from new isolation rules in England.
Asia pacific
China: Authorities in Beijing, China announced another piece of infected international mail, local media reported, amid doubts from experts that such events are extremely rare.
China's capital found a Covid cluster among cold chain workers on Wednesday, the latest sign the country is seeing more infections resulting from a controversial claim of transmission through contaminated goods. Five people who worked at a cold chain storage facility in the Fangshan district of Beijing tested positive, with genetic sequencing showing three of them were infected by the Delta variant, Beijing officials said at a briefing on Wednesday. The refrigeration facility also deals with imports, and the workers who tested positive hadn't left the city in the past two weeks, they added.
Japan: Japan is set to widen Covid restrictions to cover half its population as the Omicron variant drives record infections.
Malaysia: Children aged 5-11 in Malaysia will be jabbed starting February with the Pfizer vaccine.
Australia: Australia's health body the Therapeutic Goods Administration has granted provisional approval to two oral Covid-19 treatments, Paxlovid (nirmatrelvir + ritonavir) and Lagevrio (molnupiravir). The TGA also gave provisional approval to the protein-based Novavax Covid-19 vaccine.
The interval for a booster shot will be reduced to three months in Victoria, New South Wales, South Australia and the ACT amid unprecedented strain on hospitals as Omicron cases surge.
New Zealand: New Zealand's prime minister Jacinda Ardern has said restrictions will be tightened if there is a community transmission of Omicron.
Middle-east and Africa
Israel: New daily confirmed cases in Israel rose to a record 71,000 on Tuesday, more than six times the highest number reached in previous waves. The actual figure is probably between two and three times that amount, when unconfirmed infections are included, Health Ministry Director General Nachman Ash said in an Army Radio interview. Israel recently stopped giving PCR tests on demand, so cases are no longer registered as accurately as before. However, the number of severe cases has climbed to less than half the level reached during the Delta wave. The country, a leader in vaccination, has already given a fourth dose of Pfizer-BioNTech vaccine to more than 500,000 people.
Economy update
US: United Airlines Holdings Inc. expects the virus resurgence to delay a recovery in business travel this year, slowing the carrier's momentum after a robust holiday season. The spreading Omicron variant also prompted United to lower its capacity forecast for 2022 to below the 2019 level, according to a statement Wednesday detailing quarterly results. The airline previously said it expected this year's capacity to surpass 2019 by 5%.