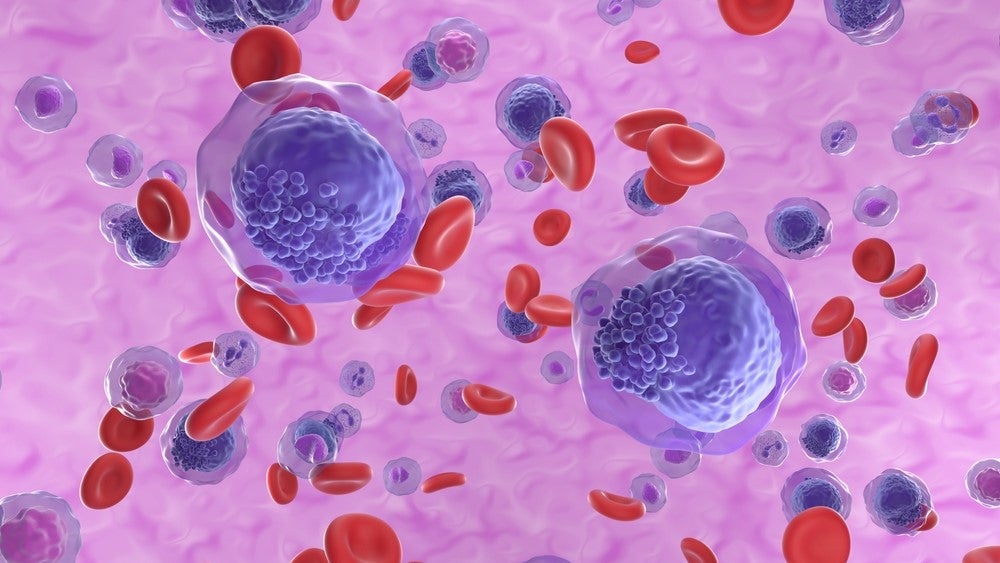 The European Commission (EC) has approved Inaqovi (oral decitabine and cedazuridine) for the treatment of adult patients with newly diagnosed acute myeloid leukaemia.
Inaqovi was co-developed by Otsuka Pharmaceutical and Astex Pharmaceuticals and is approved as a monotherapy in AML patients who are ineligible for a standard induction chemotherapy.
Inaqovi is a fixed-dose combination of 35mg decitabine, a hypomethylating agent, and 100mg cedazuridine, a cytidine deaminase inhibitor. Cedazurine allows the oral decitabine to have comparable systemic exposure – as the intravenous formulation.
The European Medicines Agency (EMA) is also evaluating Inaqovi's use for treating AML in the paediatric population.
The EC approval is based on the Phase III ASCERTAIN clinical trial that showed that Inaqovi was non-inferior to intravenous decitabine therapy. The median overall survival with Inaqovi was 7.9 months, with a 21.8% complete response rate at 7.95 months median follow-up.
The safety profile of the oral drug was comparable to intravenous decitabine. The commonly observed adverse events were thrombocytopenia (low platelet count), febrile neutropenia and pneumonia.
About 14% of patients discontinued treatment, with treatment-caused pneumonia being the most common reason for discontinuation.
This month, Otsuka acquired Mindset Pharma to expand its psychiatric and neurological disorder therapy pipeline. It also partnered with ShapeTX to develop gene therapies for eye diseases.
In August 2023, Astex partnered with Merck & Co (MSD) to use the former's fragment-based drug discovery platform to identify and develop small molecule candidates to target different forms of the p53 tumour suppressor protein for cancer treatment.