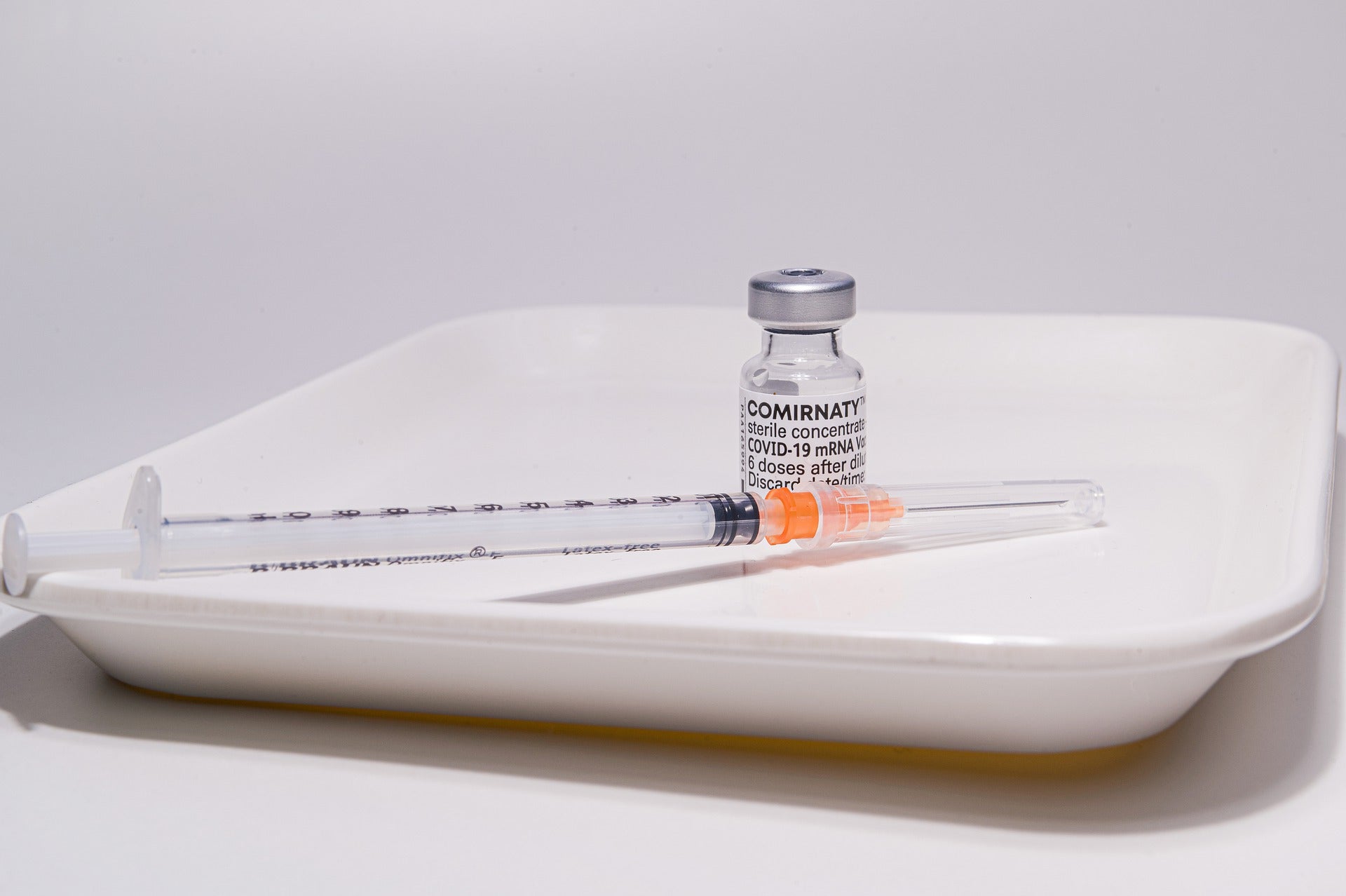 Pfizer and BioNTech have initiated a rolling submission of a supplemental biologics license application (sBLA) to the US Food and Drug Administration (FDA) for the booster shot of their Covid-19 vaccine, Comirnaty, to prevent the disease in people aged 16 years or above.
Co-developed by BioNTech and Pfizer, the messenger ribonucleic acid (mRNA) vaccine is based on the former's mRNA technology.
The latest development comes after the FDA approved the BLA for Comirnaty as a two-dose regimen to prevent Covid-19 in individuals aged 16 years or above.
The vaccine also has emergency use authorization (EUA) for use in people aged 12 to 15 years and for the third dose for immunocompromised individuals.
Pfizer and BioNTech anticipate concluding the sBLA submission by the end of this week.
The sBLA comprises data from a Phase III clinical trial in 306 subjects aged 18 to 55 years who were given a booster, or third, dose of Comirnaty between 4.8 and eight months after the second dose.
These subjects were followed up for a median time of 2.6 months after receiving the booster.
Pfizer noted that the booster shot induced strong neutralising antibodies to the wild-type strain in subjects without evidence of Covid-19 through one month after the third dose.
SARS-CoV-2 50% neutralising titers on receiving booster shot were 3.3 times the titers following the second dose.
The neutralising titers after the third shot met the prespecified 1.5-fold non-inferiority criterion for success and were observed to be statistically higher.
In addition, 99.5% of subjects had a four-fold response after the booster as against 98% on receiving the second shot.
The titers following the third dose met the 10% non-inferiority margin for the difference in the four-fold seroresponse rates.
Furthermore, the booster shot had a favourable safety and tolerability profile with mild to moderate reactogenicity reported within seven days.
These data will be submitted by the companies to the European Medicines Agency (EMA) as well as other global regulatory authorities soon.
In a separate development, Moderna has concluded the rolling submission process for its BLA to the FDA for the full licensure of its Covid-19 vaccine for active immunisation to prevent the disease in people aged 18 years or above.
Moderna also sought priority review designation as part of the BLA submission.