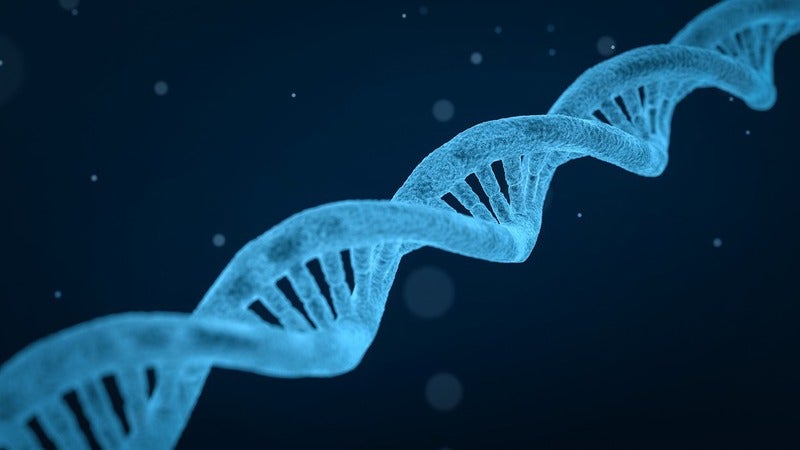 Pharmaceutical giant Pfizer has partnered with French gene therapy company Vivet Therapeutics to begin a joint project researching Wilson disease.
Both companies will work on the development of Vivet's VTX-801 programme, which aims to treat the rare liver disorder.
As part of the collaboration, Pfizer has acquired a 15% stake in Vivet Therapeutics, along with an exclusive option to buy all outstanding shares.
Pfizer made a payment of around $51m for the equity stake and may additionally pay up to $635.8m, inclusive of option exercise fee and subject to potential clinical, regulatory and commercial milestones.
Wilson disease is a monogenetic mutation which impairs the body's ability to transport and excrete copper. This leads to excess accumulation of copper in the liver and other organs, including the central nervous system.
If left untreated, the disease causes can cause fibrosis and cirrhosis, as well as a range of neurological and psychiatric symptoms, which can prove fatal. The only known cure is a liver transplant.
Current therapies for Wilson disease have either sub-optimal efficacy or significant side effects.
Pfizer and Vivet Therapeutics will leverage their liver-directed AAV gene therapy expertise to develop a new drug that will directly target the underlying cause of the liver disorder.
"Wilson disease leads to excess accumulation of copper in the liver and other organs, including the central nervous system."
The US pharmaceutical giant will be then able to exercise its option to fully acquire Vivet Therapeutics after the company delivers select data from the Phase I/II clinical trial for VTX-801.
Pfizer Worldwide Research, Development, and Medical chief scientific officer and president Mikael Dolsten said: "Our partnership with Vivet offers an important expansion of Pfizer's commitment to collaborate with the scientific community and to accelerate our leading AAV-directed gene therapy portfolio."
Previously, Pfizer partnered with other gene therapy companies, including Spark Therapeutics and Sangamo Therapeutics to address diseases such as haemophilia and some neurodegenerative disorders.
As part of the deal, Pfizer Worldwide Business Development vice-president Monika Vnuk will join Vivet Therapeutics' board of directors.
Vivet Therapeutics co-founder and chief scientific officer Gloria Gonzalez-Aseguinolaza said: "The potential of VTX-801 has already been demonstrated in preclinical models and our partnership with Pfizer will help accelerate development of VTX-801 and expand our other innovative technologies."
Vivet Therapeutics specialises in developing gene therapy treatments for liver disorders of unmet medical need. Its pipeline also includes liver-directed gene therapy candidates in progressive familial intrahepatic cholestasis (PFIC) for bile excretion defects and citrullinemia for defects in the urea cycle.