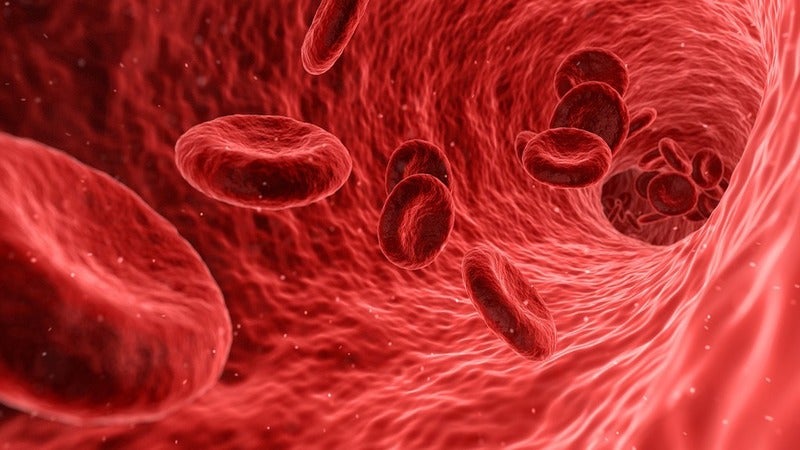 The US Food and Drug Administration (FDA) has approved the use of Pfizer's anticoagulant medicine Fragmin (dalteparin sodium) to minimise the recurrence of symptomatic venous thromboembolism (VTE) in paediatric patients aged one month and above.
VTE can cause blood clotting in the deep veins of the leg (deep vein thrombosis) and the lungs (pulmonary embolism). Both of these conditions can be fatal.
VTE commonly develops alongside other clinical conditions such as cancer, trauma, infection, congenital heart disease. Occurrence in paediatric patients is linked to an increased risk of in-hospital mortality, recurrent VTE and a post-thrombotic syndrome that damages veins.
The FDA's office of haematology and oncology products acting director Richard Pazdur said: "Most children who have VTE are fighting a serious underlying primary illness such as cancer or congenital heart disease.
"Prior to this approval, there had been no FDA-approved therapies to treat VTE in paediatric patients. Given the unmet need, we granted the Fragmin application priority review and today we are approving it as the first anticoagulant (blood thinner) indicated for paediatric patients."
Fragmin is a low molecular weight heparin (LMWH) or antithrombotic. The medicine secured an initial FDA approval in 1994 to treat adult patients.
The drug's efficacy in children was validated in a three-month clinical trial that enrolled 38 paediatric patients with symptomatic deep vein thrombosis and pulmonary embolism. On completion, 21 patients experienced qualifying VTE resolution, while seven experienced regression.
Two patients demonstrated no change with no disease progression. However, one of these patients saw VTE recurrence.
Common Fragmin-related side effects were observed to include bleeding, thrombocytopenia, hematoma or pain at the injection site, and transient rise in transaminases.
The drug currently has a box warning on the potential risk of epidural or spinal hematomas in patients that are anticoagulated with LMWHs or heparinoids and receiving neuraxial anaesthesia or spinal puncture.