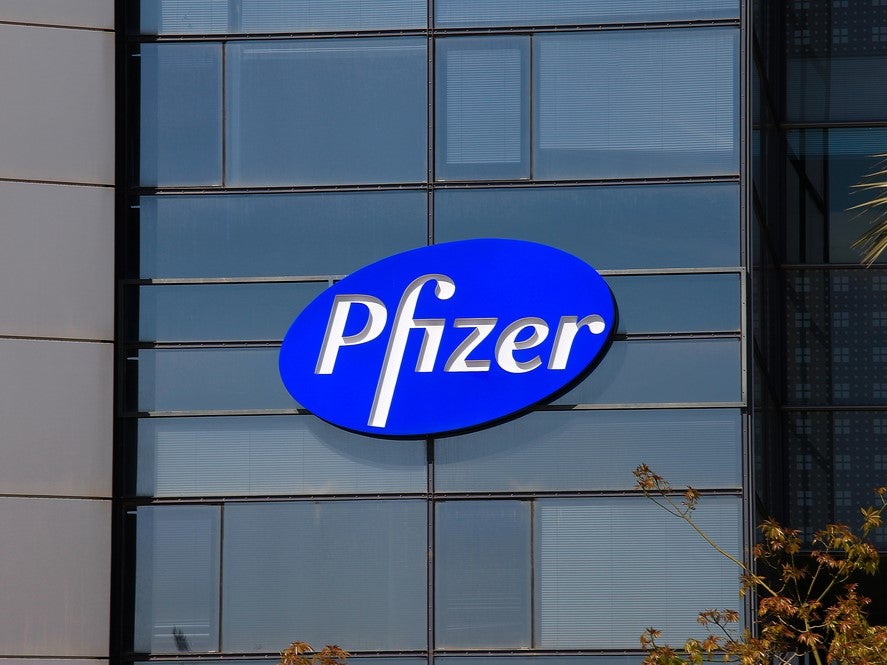 Pfizer has announced promising results from its Phase III JADE MONO-1 study of janus kinase 1 (JAK1) inhibitor abrocitinib in atopic dermatitis.
In the study, abrocitinib met all of its co-primary and secondary endpoints, related to skin clearance and itch relief.
The co-primary endpoints were the proportion of patients who achieved a score of zero for clear or one for almost clear according to the Investigator Global Assessment (IGA) of skin clarity – as well as two-point or greater improvement from their IGA baseline score – and a 75% or greater change from baseline in the Eczema Area and Severity Index (EASI-75).
By week 12, 43.8% of the 200mg dose group of abrocitinib and 23.7% of the 100mg dose group achieved the IGA response rate, compared to 7.9% of the placebo group. In addition, by the same point, 62.7% of the 200mg group and 39.7% of the 100mg group had achieved EASI-75%, compared to 11.8% of the control group.
Secondary endpoints in JADE MONO-1 were at least a four-point reduction in itch severity, as measured by the pruritus numerical rating scale (NRS) and a 90% or greater change in EASI score (EASI-90).
At week 12, 57.2% of the 200mg dose group, 37.7% of the 100mg group, compared to 15.3% for placebo, achieved a more than four-point improvement in NRS. While EASI-90 results at week 12 were 38.6% for 200mg dose of abrocitinib, 18.6% for 100mg and 5.3% for placebo.
The study's safety data for abrocitinib was consistent with the companion JADE MONO-2, which is also part of the JAK1 Atopic Dermatitis Efficacy and Safety (JADE) development programme.
Pfizer chief development officer of inflammation and immunology Michael Corbo said: "There is a critical need for additional treatment options for patients living with moderate to severe atopic dermatitis.
"We are pleased by these findings, which together with the recently reported positive top-line results from our second Phase III trial, encourage us that, if approved, abrocitinib may provide the first oral, once-daily treatment option for these patients."
These results were presented at the recent European Academy of Dermatology and Venerology congress in Madrid, Spain.