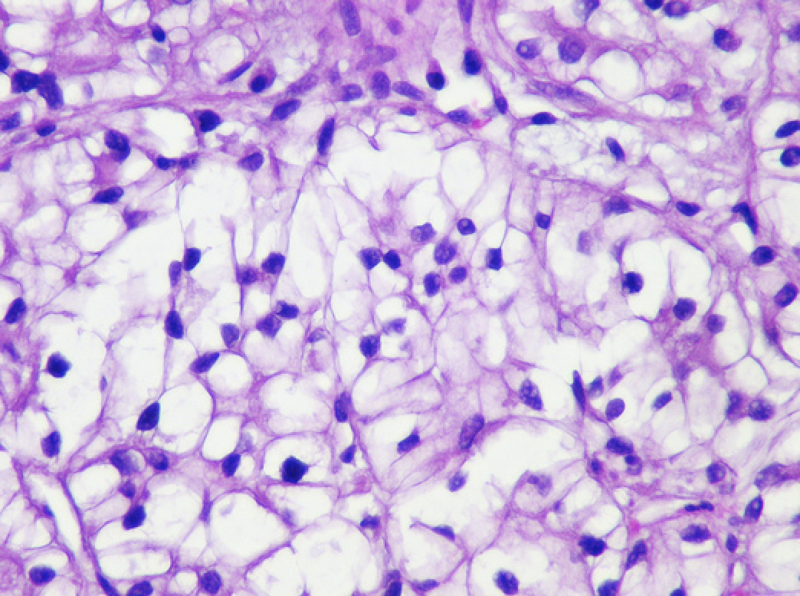 Pfizer and German-based Merck Group have published promising interim results from their Phase III Javelin Renal 101 trial evaluating the efficacy and safety of Bavencio (avelumab) and Inlyta (axitinib) compared to Sutent (sunitinib) as a first line therapy for renal cell carcinoma (RCC ).
Sutent is Pfizer's receptor tyrosine kinase (RTK) inhibitor approved in the US the treatment of advanced RCC and adjuvant treatment of adults with a high risk of RCC recurrence following treatment with nephrectomy, as well as other gastrointestinal indications.
The three primary endpoints of the trial were progression-free survival (PFS), objective response rate (ORR) and overall survival. The final endpoint is continuing to be measured as the trial is ongoing.
The Bavencio-Inlyta combination caused 13.8 months PFS, which was almost five months longer than Sutent with 8.4 months of median PFS.
The combination had double the ORR of Sutent; the Bavencio-Inlyta group recorded 51.4% ORR, compared to 25.7% for the Sutent group.
These promising interim results were consistent across all patient sub-groups, including patients with favourable, intermediate and poor prognoses, as well as patients with PD-L1 positive and negative tumours.
The combination also improved median PFS2, which is the time from randomisation to disease progression on next-line therapy. In addition, fewer members of the Bavencio-Inltya group received subsequent anti-cancer therapies
Principal investigator for the JAVELIN trial and Jack and Dorothy Byrne chair in Clinical Oncology at the Memorial Sloan Kettering Cancer Centre in New York Robert J. Motzer said: "There is a significant need for patients with advanced RCC to prolong the time until the disease worsens beyond what tyrosine kinase inhibitors alone offer.
"The magnitude and consistency of PFS and response rates seen thus far across populations in the JAVELIN Renal 101 study suggest that many different types of patients, including those with a favourable prognosis, could potentially derive benefit from this particular combination."
The results were published in The New England Journal of Medicine , as well as presented at the American Society of Clinical Oncology's Genitourinary Cancer Symposium.
Seniorm co-corresponding author and presenter of the JAVELIN trial and Dana-Farber's Lank Centre for Genitourinary Oncology director Toni K. Choueiri said: "In this study, the combination of avelumab plus axitinib not only prolonged the initial response in treated patients compared to sunitinib, but for patients who went on to subsequent therapy, reduced the risk of disease progression or death on the next treatment.
"Together with the progression-free survival results and objective response rates, these findings show the potential of this combination regimen to be an important new treatment option for patients with advanced RCC."