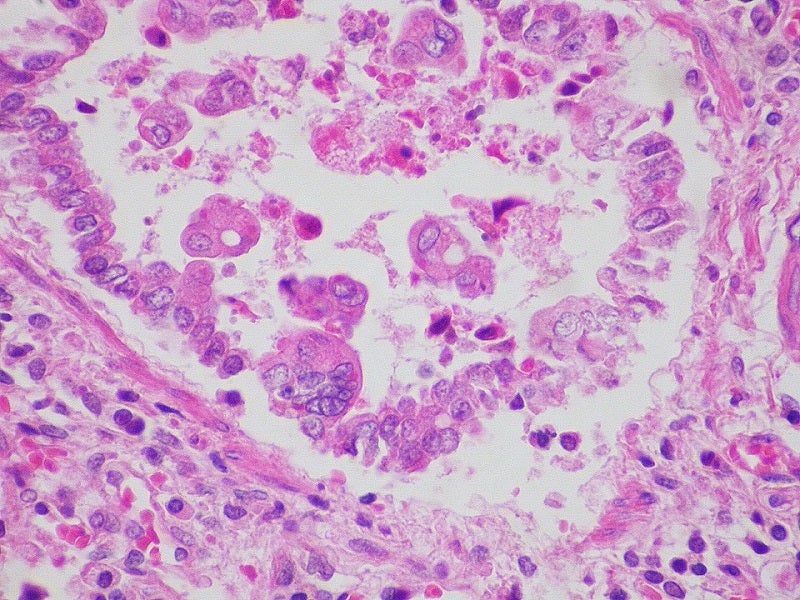 Biotechnology firm LianBio has announced that Pfizer opted in to secure the right to develop and commercialise the respiratory syncytial virus (RSV) therapeutic candidate, sisunatovir, in Mainland China, Hong Kong, Macau, and Singapore.
The deal is pursuant to the existing strategic collaboration of the companies for expanding patient access to new therapeutics in Greater China.
Under the deal terms, LianBio will receive an upfront payment of $20m and is also eligible for up to $135m in potential development and commercial milestones and net sales of sisunatovir in the territories.
Now, Pfizer will lead all the development, commercialisation activities as well as costs for the RSV therapeutic candidate in the regions.
The orally administered fusion inhibitor, sisunatovir has been designed for blocking RSV replication by inhibiting F-mediated fusion with the host cell.
It is currently being assessed to treat RSV infection in paediatric and adult patients.
LianBio CEO Yizhe Wang said: "Like LianBio, Pfizer recognizes the promise of sisunatovir to address significant treatment gaps for patient populations vulnerable to severe complications of RSV.
"During typical RSV seasons, more than 400,000 paediatric and elderly patients in China are hospitalised with RSV-associated lower respiratory tract infections."
Pfizer acquired ReViral along with its portfolio of RSV therapeutic candidates in June this year.
This deal excludes sisunatovir's development and commercialisation rights in Mainland China, Singapore, Macau, and Hong Kong, which were previously licensed to LianBio in March last year.
In 2020, LianBio and Pfizer partnered to develop and commercialise transformative pharmaceutical products in Greater China.
Pfizer Global Biopharma Business China president Jean-Christophe Pointeau said: "At Pfizer, we are committed to advancing potentially critical vaccines and therapies to help address significant unmet need in infectious diseases around the world, including RSV, and we're pleased that this ongoing collaboration with LianBio has the potential to provide more patients with access to a much-needed treatment."