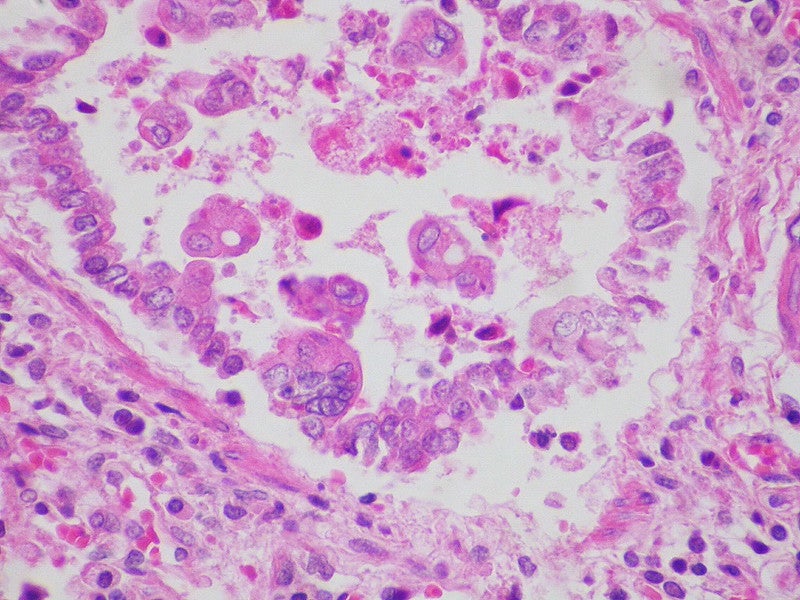 Pfizer has signed a definitive agreement for the acquisition of clinical-stage biopharmaceutical company ReViral and its respiratory syncytial virus (RSV) treatment candidates in a deal value totalling up to $525m.
As per the deal, the total consideration comprises upfront and development milestone payments.
ReViral focuses on the discovery, development and marketing of new antiviral therapies for RSV.
It has a portfolio of therapeutic candidates, including sisunatovir, an oral inhibitor that can hinder the fusion of the RSV virus to the host cell.
At present, sisunatovir is being assessed in an international Phase II REVIRAL1 clinical trial in paediatric subjects.
The fusion inhibitor was demonstrated to lower viral load in a Phase II RSV human challenge study in healthy adults.
The development programme for the treatment is anticipated to progress in both adult as well as paediatric subjects.
ReViral also has another RSV N-protein replication inhibitor programme with the lead candidate being analysed in the Phase I trial.
The proposed takeover will boost the expertise of Pfizer in infectious disease research and development by providing a complementary approach to help enhance patient outcomes through RSV treatment and disease prevention through vaccination.
Furthermore, Pfizer will expand its novel anti-infective pipeline with the ReViral acquisition and leverage its R&D, production and marketing capabilities to address the unmet need for RSV treatments.
Pfizer Bacterial Vaccines and Hospital senior vice-president and chief scientific officer Annaliesa Anderson said: "The proposed acquisition of ReViral's pipeline of therapeutic candidates is complementary to our efforts to advance the first vaccine candidate to help protect against this harmful disease.
"Combining the capabilities and expertise of our organizations will enable us to further the clinical development of a potential therapy for those with RSV disease."
In March this year, Pfizer acquired clinical-stage firm Arena Pharmaceuticals for an equity value of nearly $6.7bn in cash.