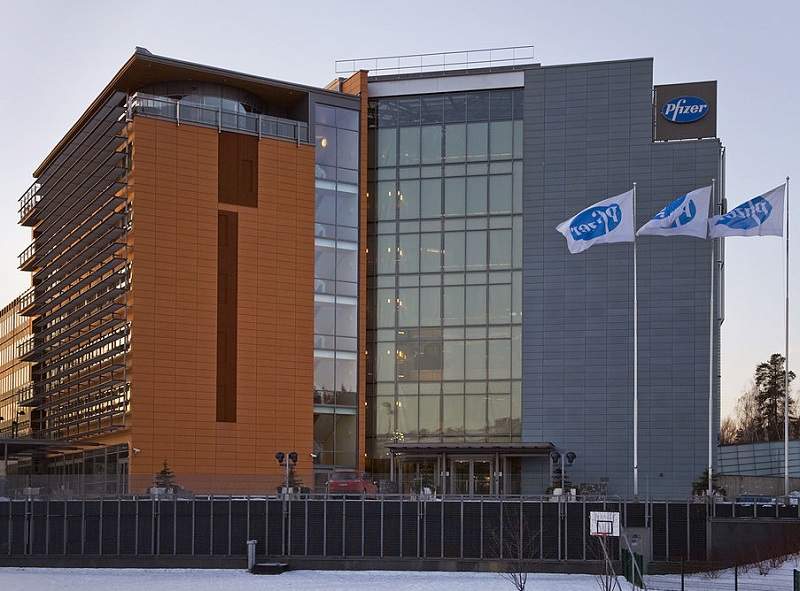 Pfizer has announced positive results from its Phase III study of experimental drug tafamidis in patients with transthyretin cardiomyopathy.
According to topline results, the drug met its primary endpoint, demonstrating a statistically-significant reduction in the combination of all-cause mortality and frequency of cardiovascular-related hospitalisations compared to placebo at 30 months.
Transthyretin cardiomyopathy (TTR-CM)─a type of amyloidosis─is a rare, progressive disease caused by the accumulation of misfolded transthyretin amyloid fibrils in the heart. The average life expectancy for people with transthyretin cardiomyopathy is three to five years from diagnosis.
Pfizer Global Product Development senior vice-president and chief development officer of rare disease Dr Brenda Cooperstone said: "These topline results are important for people with transthyretin cardiomyopathy and bring us one step closer to realising the potential for a new treatment for those in desperate need."
"Pfizer Rare Disease has been at the forefront of improving the understanding of transthyretin cardiomyopathy, and we thank the patients who participated in the trial and their families, as well as the physicians and investigational sites that contributed to this important study. We look forward to sharing the detailed results of the study with the cardiovascular community and discussing these data with health authorities to determine an appropriate regulatory path forward."
The trial was a double-blind, placebo-controlled, randomised, three-arm clinical study that involved 442 patients and investigated an oral daily dose of 20mg or 80mg of tafamidis meglumine capsules compared to placebo.
Detailed trial data has not yet been released, but the full results will be submitted for presentation at an upcoming scientific congress and publication in a peer-reviewed journal.
Tafamidis was granted orphan drug designation for TTR-CM in both the EU and US. In June 2017, the US Food and Drug Administration (FDA) granted Fast Track designation to tafamidis for the same indication.
In 2012, the FDA rejected the drug for patients with familial amyloid polyneuropathy after a trial failed to meet its objectives.
Currently, Alnylam and Ionis are at the forefront of amyloidosis research with their respective drugs in late-stage clinical testing. Shares in both companies fell following the announcement.